Looking for indoor activities for your very bored kids?
I was tempted to call this a "rainy day activity" but when it rains at our house, we don't stay inside. We do this: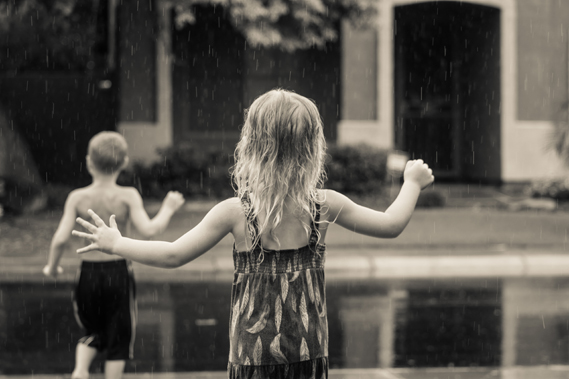 While most of you have to come up with boredom busters in the rainy and snowy months, our indoor activities take place in the summer when it's one hundred million degrees outside (approximately).
Nevertheless, this is a fun game we made up last week, and the kids played golf in the living room for a good 3 days straight. Building new holes, trying to improve their scores, celebrating a good hole-in-one.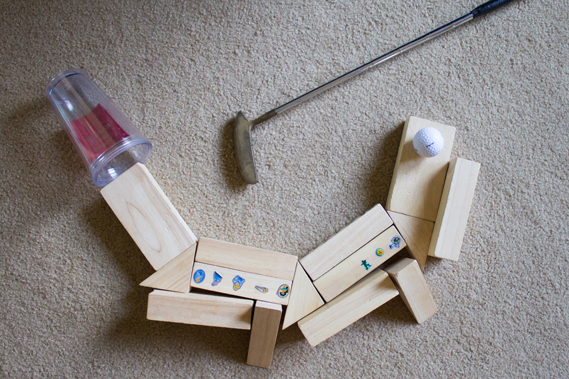 All you need are some wooden blocks, plastic cups, golf balls and a putter. Arrange them any way you want to and get started!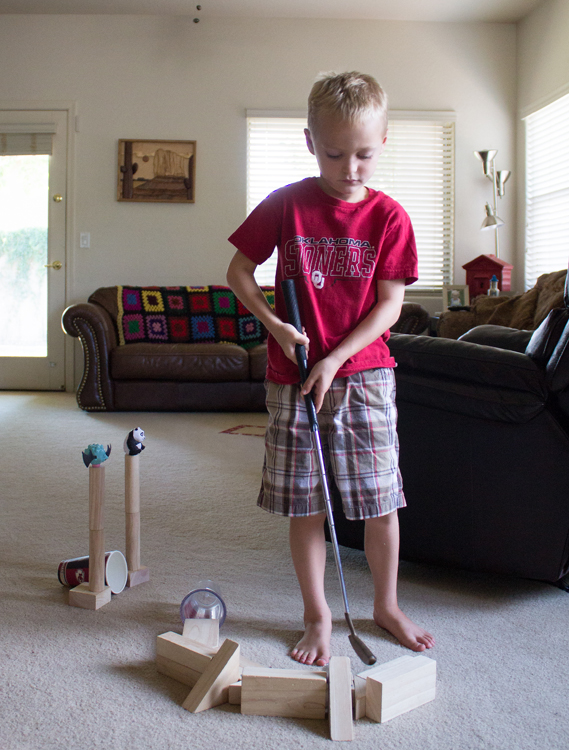 If you don't have wooden blocks, you could use wooden train tracks or books. Anything that provides a flat surface to work with should do the trick.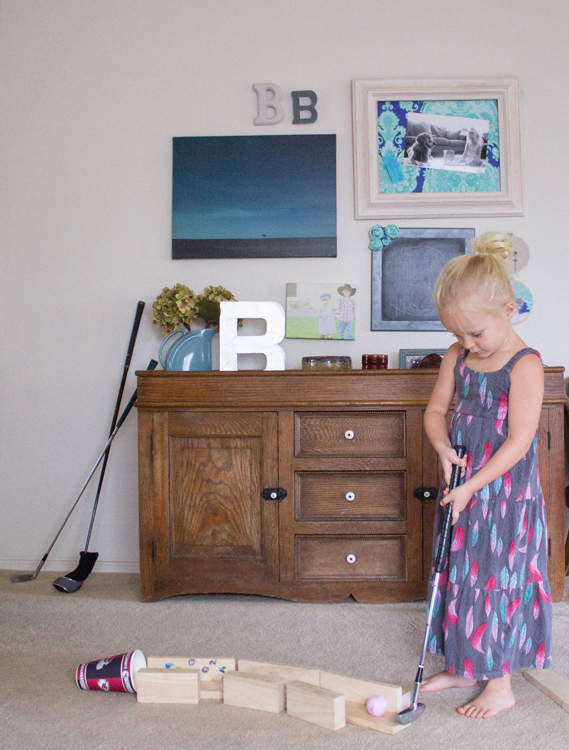 You can even come up with tricky holes just like a real mini golf course.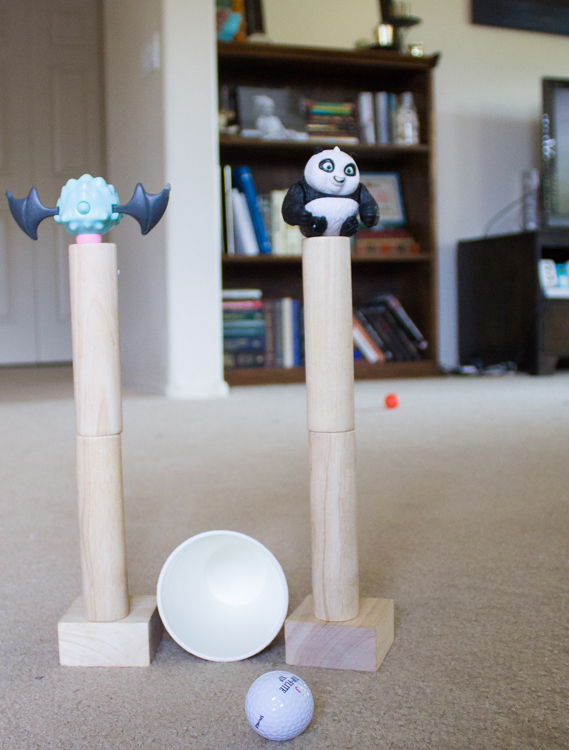 This one was a two-stroke penalty if you knocked one of the figures off their perch.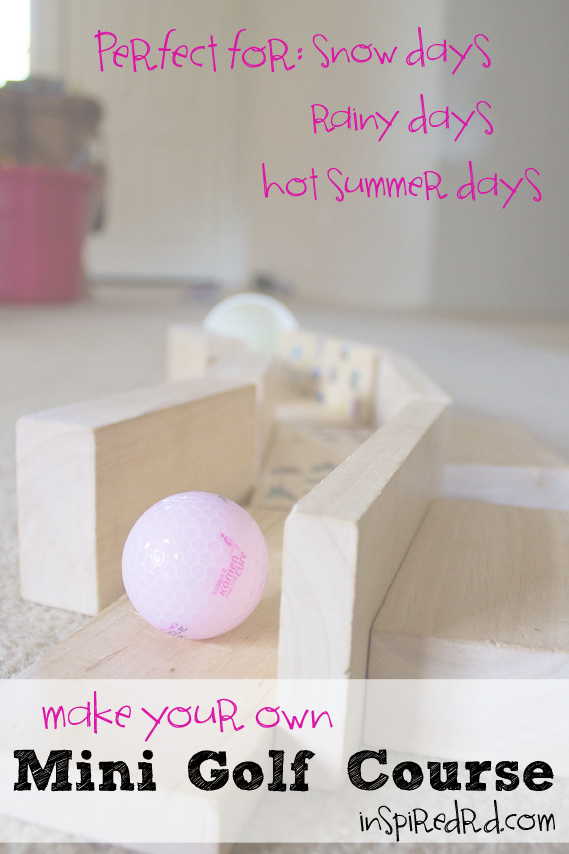 Our family had a great time with this. I hope you do too!