On March 6, 2010 my friend Mary emailed me a recipe for Mexican Chicken Soup.
She sent it to a bunch of our friends from college who had been asking her for recipe ideas because we were, well, awful in the kitchen.  While most of us were still learning how to make boxed mac and cheese without burning the house down, Mary was hosting cocktail parties with fancy finger foods and making creme brulee with a mini blow torch.
Mary emailed me this recipe 8 years ago.  Yesterday, I finally tried it.
(Have I mentioned I have procrastination tendencies?)
Leila woke up with a fever, so I thought what better time to try making soup from scratch.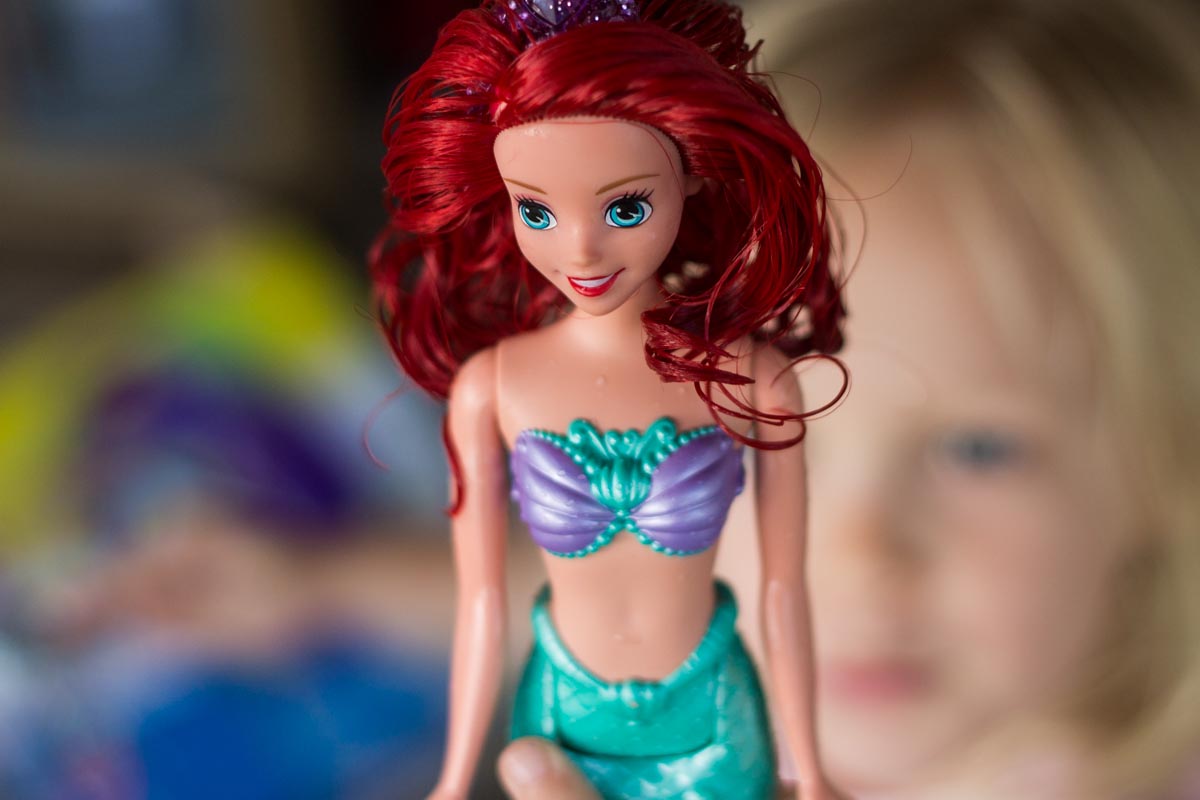 With Ariel looking on, I scrambled to take a decent picture before the sun went down.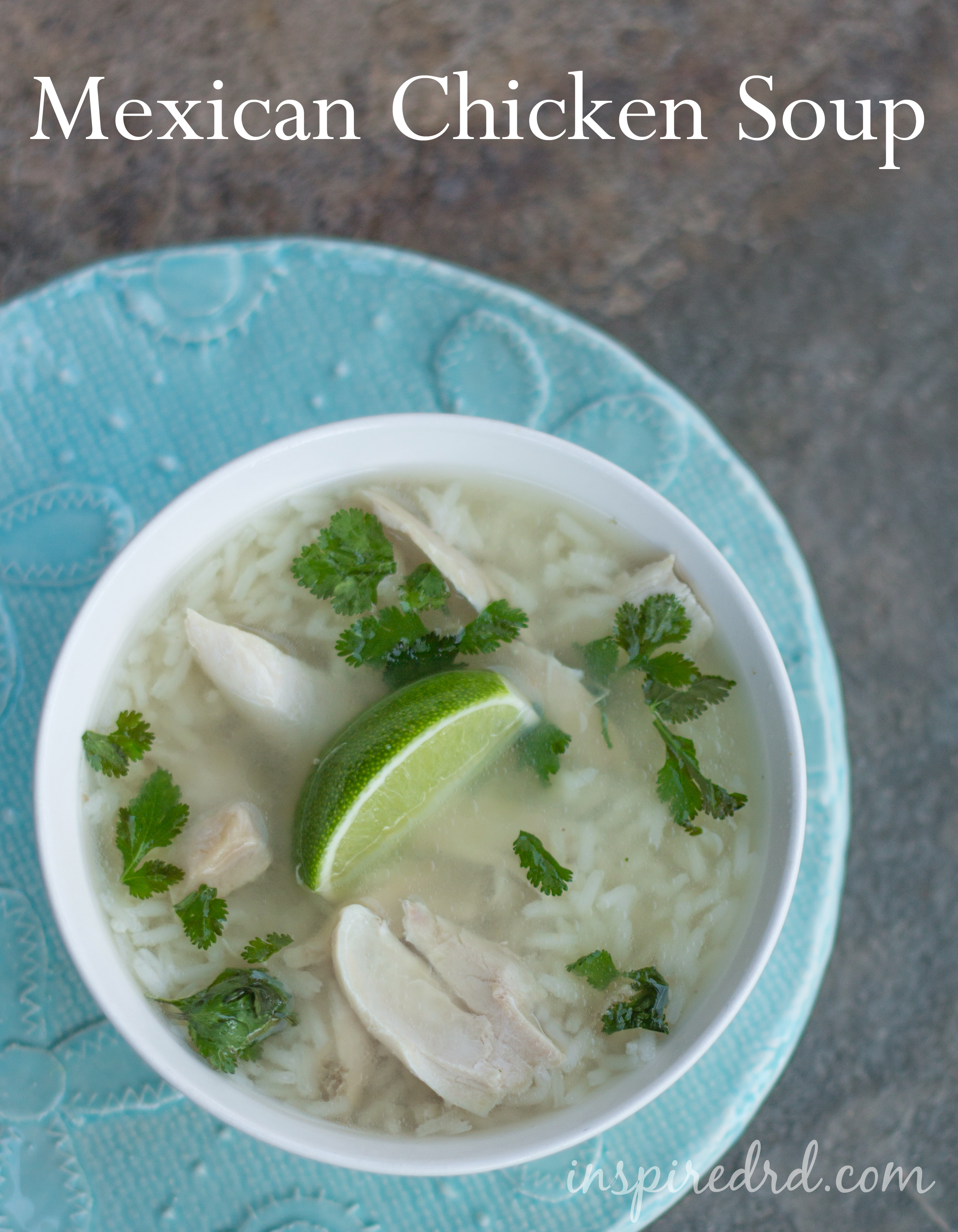 The photo turned out kind of meh, but in keeping with my One Word of "simplicity" it will have to do for now.  Try to imagine a scoop of avocado under the rice and a slice arranged artfully on top.  I searched all over town yesterday and there wasn't a ripe avocado to be found.
Leila loved it, as did the rest of us.  She woke up this morning feeling much better, and asked for more of that soup with the broccoli (cilantro) on top for lunch.
Thanks for the idea, Mary.  If you send me any more recipes, I promise not to wait 9 years to make them.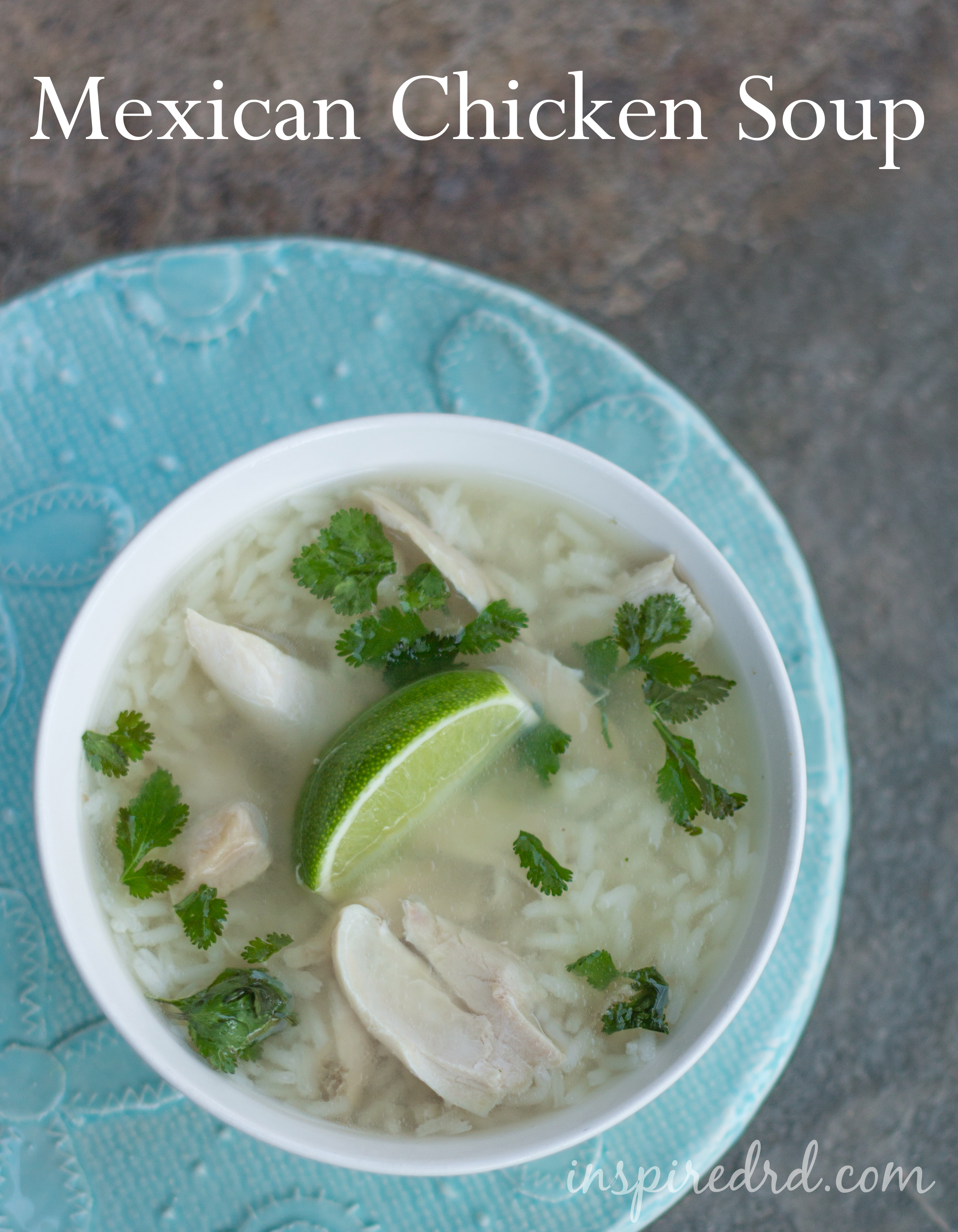 Mexican Chicken Soup
Ingredients
4-5

pounds

organic chicken on the bone

you can use 2 whole chickens or mixed packages of cut up whole chicken

4

carrots

halved lengthwise

1

large onion

peeled and halved

1

Tbsp.

Celtic sea salt

1/4

tsp.

pepper

1.5

cups

long-grain white rice

2

avocados

1/2

cup

fresh cilantro

3

limes

sliced
Instructions
Place chicken, carrots, onion and salt in a large pot. Add enough water to cover. Bring to a boil, then reduce heat and simmer for an hour.

Skim off any foam that appears, and transfer the chicken to a cutting board to cool. Remove the carrots and onion.

Add rice to the broth and simmer for 20 minutes. When the chicken is cool enough to handle, tear into bite-sized pieces and discard skin and bone. Add the meat and pepper to the broth and heat through for about 3 minutes.

Scoop out avocado into individual bowls and ladle the soup over the top. Sprinkle with cilantro and squeeze on the lime.

Serve with chips (optional).
Notes
The longer you let this simmer on the stove with the rice, the more the rice will absorb the broth. If you want to make this ahead of time, cook the rice separately or at throw it in 20 minutes prior to serving.
When did you learn how to cook?  Were you a mac & cheese connoisseur in college, or were you a budding chef like Mary?