As an introvert, I tend to keep a small circle of friends. This is intentional. I only have so much of myself to give, so the circle stays small.
But there is a danger that can creep in when you live only inside a small circle. Sometimes a small view of the world can follow.
If I only interact with those closest to me, those in the same stage of life as me, with the same beliefs, the same skin color…all of a sudden when I look up, I am seeing the world with blinders on.
For the past few years, I have been intentionally widening my circle. And my white Christian suburban bubble has exploded in the best way.
It started with Twitter and blogs, following people with different worldviews, different backgrounds, different beliefs. I began to follow leaders who expressed thoughts and emotions I didn't understand. For the longest time, I simply listened to what they had to say. My blinders slowly came off, and now we are having actual conversations. I am asking hard questions and diving deeper into the world outside my tiny bubble.
I realized I had been treating people as issues, holding them at a dehumanizing arms length away from my comfortable life.
There are too many things in this world I don't understand. And I will no longer ignore or try to explain them away. Unless I expand my circle, I will never begin to not only understand, but to act justly, love mercy, to actually see people who are not like me.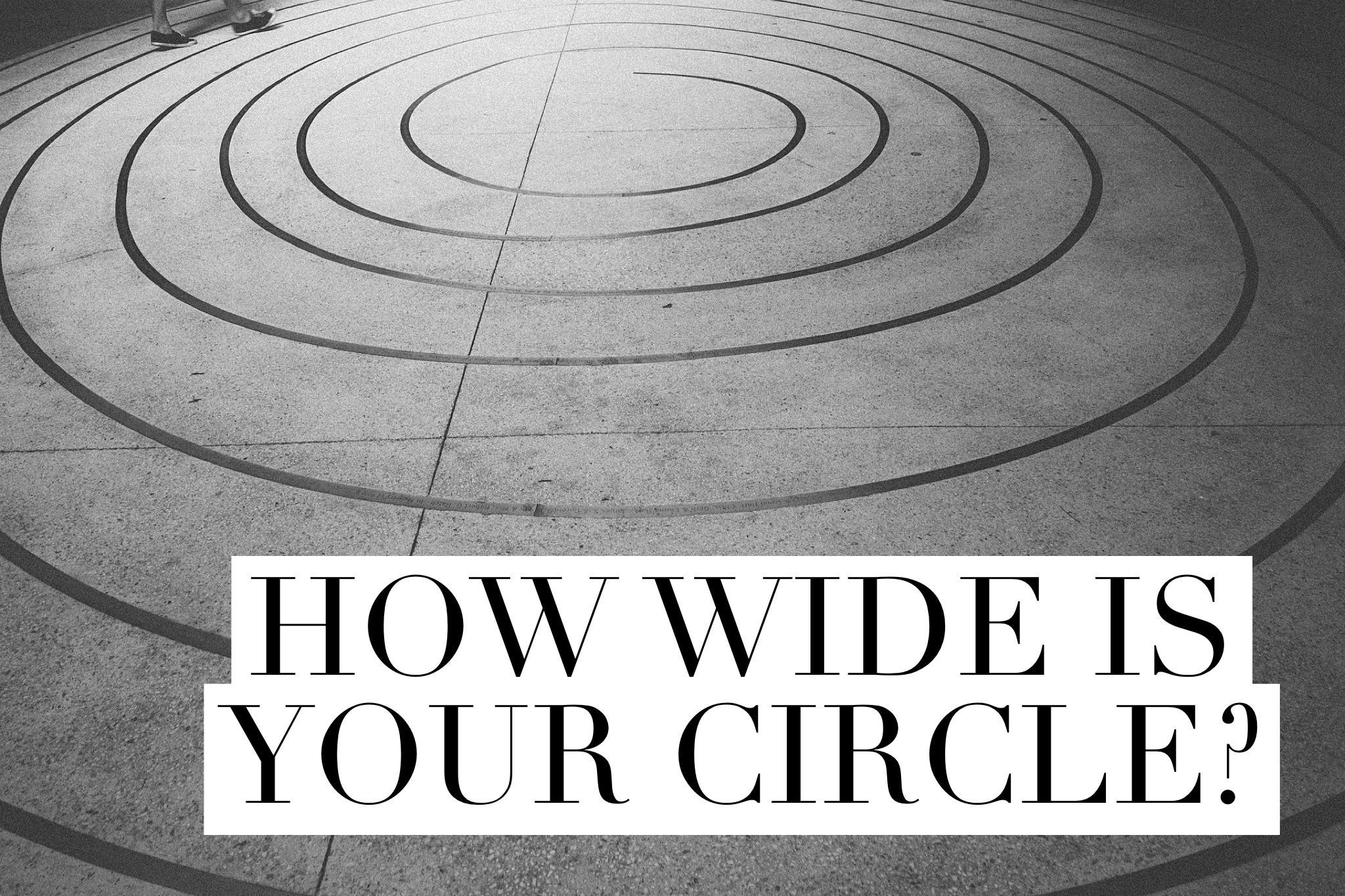 So, how do you know if you need to expand your circle?
Your social media feed agrees on everything all the time.
You are asking the same questions about issues that you were asking a year ago, but you haven't actually asked someone who is going through it.
Your beliefs or convictions are never challenged with personal stories.
You are the same as you've ever been.
How do you start?
Listen.
Listen.
Shh…Listen.
Then ask questions. Real questions, not complaints packaged as questions.
Take the conversation outside of social media. Start widening your circle in real life.
Be willing to have hard conversations.
Be willing to be wrong.
Step outside your bubble. There is beauty, grace, and humanity to be found here.