I have lived a life of waiting. Probably even more so as the wife of a professional athlete turned professional coach.
Waiting for the next call-up. Waiting for two lines on a pregnancy test. Waiting for healthy babies to be born. Waiting for our first house. Waiting for my husband after ballgames. Waiting for stability. Waiting for health and healing.
I used to get stuck in the waiting. And to be honest, I still can if I am not careful. It's easy to put off living until the perfect conditions align. It's easy to use waiting as an excuse to never get started. But the truth is, we will always be waiting for something, and if we never learn how to live in the waiting, we will get to the end of our lives and wonder where all the time went.
And so I wait.
And in the waiting, I live to the best of my ability.
I still don't have stability, and with a husband in professional baseball, I probably never will. But I can tap into that by choosing to freelance from anywhere, homeschool my kids, and use my gifts to connect other women in professional baseball who feel the burden of instability too.
I can choose to give thanks for the roof over our heads, wherever that may be, and truly believe that "Home is wherever I'm with you."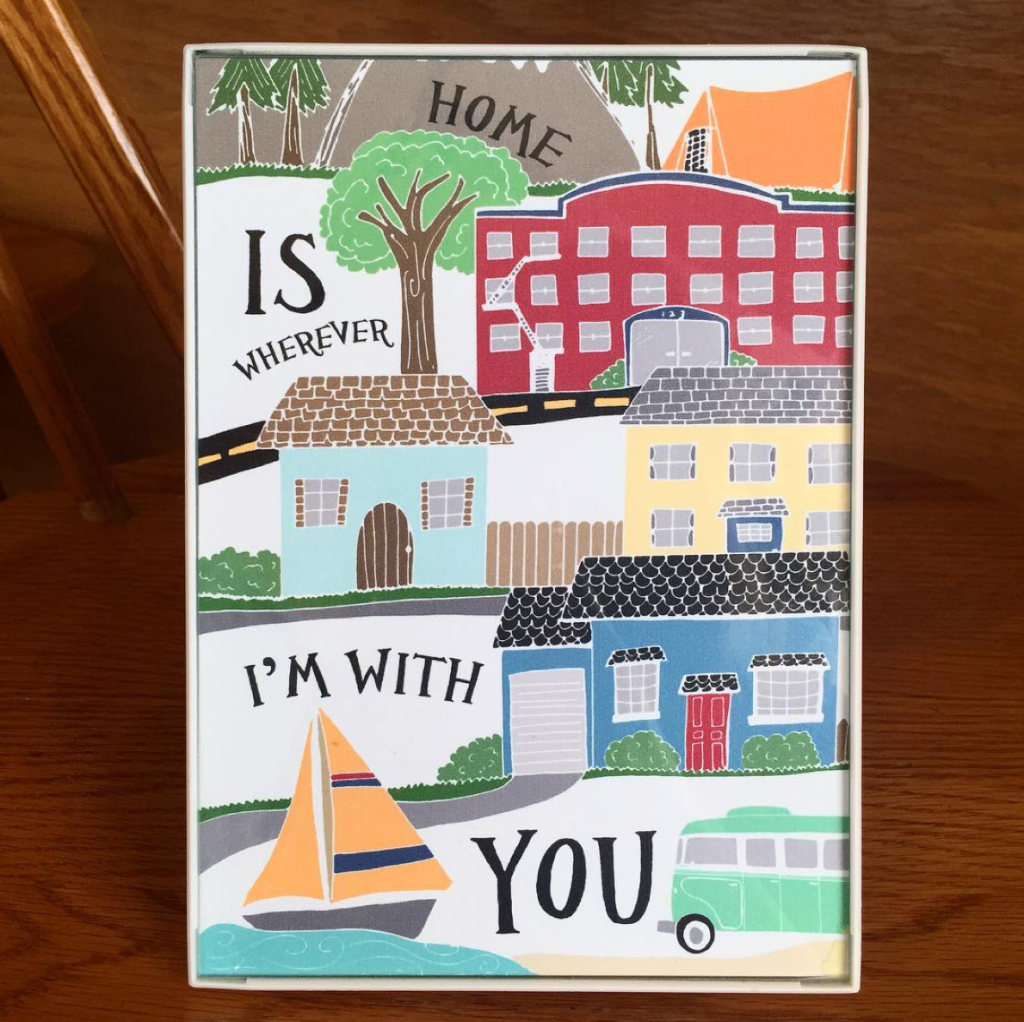 I can chase my dreams, live out my passions, and focus on today. I can model for my kids what it looks like to do meaningful work in the midst of uncertainty.
I can even learn Spanish. Yep, lately after ballgames, when I'm in the truck waiting for Jeff to finish up, I have been working with the Duolingo app to learn Spanish. I am finding life in the waiting, even in an old truck behind the baseball stadium. Estoy descubriendo la vida en la espera , incluso en un viejo camión detrás del estadio de béisbol. (Ok fine, I had to google that translation. I'm still a newbie.)
What have you been putting off while waiting for everything to be just right? What if you got started right now on this imperfect day in this imperfect place?
What if you found life in the waiting?