I have some exciting news to share with you all. I launched a new website today!
WAGS in Real Life is a place for women in professional baseball to connect, share stories and give each other advice. It is also a place where you can get a glimpse into the reality behind an often crazy lifestyle that is nothing like what is portrayed on television.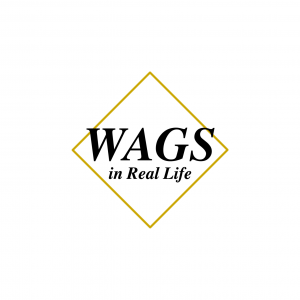 Below is my first blog post for the site, I hope you will follow the link to read the rest of the story and enjoy checking out the rest of the site. Having been in professional baseball for 17 years, this community has my heart, and I am honored to be able to lift it up in this way.
******
When you make the decision to travel with your husband for his job, people make assumptions. They assume you have given up everything you have ever wanted and he has given up nothing.
They assume you must have no dreams or goals of your own because you're too busy supporting his. They might even feel sorry for you because you don't live a "normal" life.
So I'm here to clarify a few things. I'm not speaking for all WAGS of course, but I'm sure some of you could give a hearty amen to what I'm about to say.
I met my husband in college right before he signed to play professionally. We did the long-distance thing for two years while I finished my degree and he began chasing the big league dream. By the time we got married and I graduated, I was ready to go with him wherever he might go because I was just ready to actually be with him.
He ended up having Tommy John surgery that year, so while he rehabbed, I studied for my dietetics exam. I got my first job as a clinical dietitian, worked hard in a stressful environment, gained tons of experience, and knew I never wanted to work in a hospital again. So when he was ready to start playing again, it was easy for me to quit.
Plus, for my career there was no time limit. I could come back to it when I was ready. For him, this was his only shot.
…click here to continue reading on WAGS in Real Life…