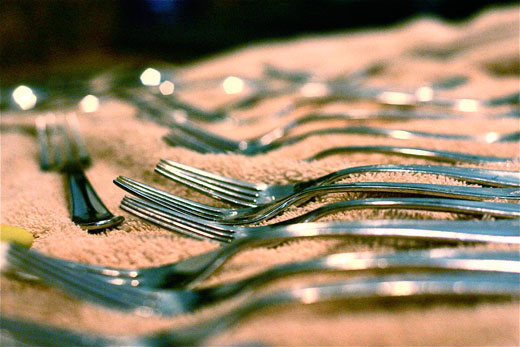 Last weekend was a busy one. We had friends visiting, lots of swimming, and a few meals eaten away from home.  While I was careful to specify my diet restrictions to the restaurant staff, I still managed to get sick.  I ended up with a bloated tummy, fatigue and other symptoms that I had managed to keep away for the first two weeks of my celiac adventure.  Last night I made the decision that while I won't limit my social activity, I will only eat food prepared in my own kitchen for now (along with pre-packaged gluten-free bars and snacks).  I desperately want my body to heal, and getting sick by cross-contamination puts me right back at square one.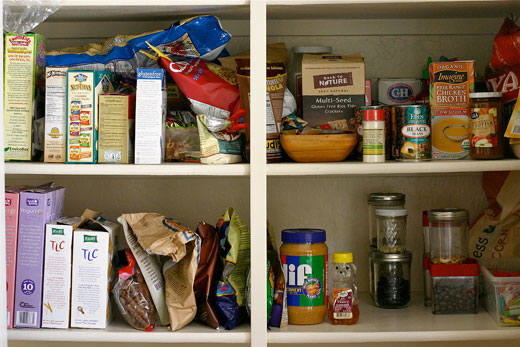 When I was first diagnosed with celiac disease, I cleaned out the pantry and separated the gluten-containing foods (or cross-contaminated foods) from the gluten-free foods.  As we run out of something, I replace it with the gluten-free version or just leave it out altogether.  Today my mom came over and helped me do a more thorough job of really cleaning out the kitchen.  We took all of the wheat flour, grains, and bread out of the house.  The remaining foods on the bottom shelf will not be replaced when they are gone.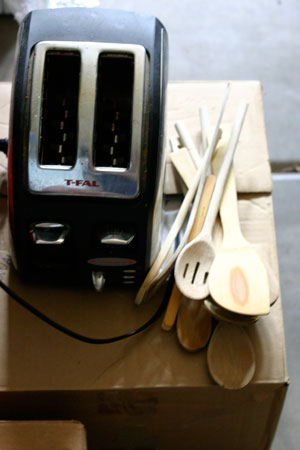 We got rid of the toasted and wooden utensils.
Then we cleaned.
And cleaned.
And cleaned.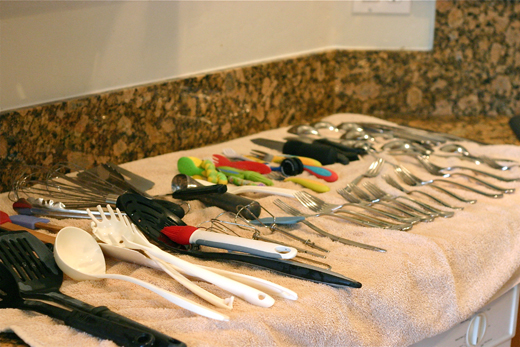 We washed all of the counters, cleaned out the silverware drawer, and cleaned all of the utensils.  My mom used some serious elbow grease to take the seasoning off of our giant wok.  We will have to reseason both the wok and the cast iron griddle/grill pan.  I have a few more drawers to clean out, then I think we will be good to go.
Why go through all of this trouble?  As the primary cook and caregiver in our home, I have to feel safe when I'm preparing food for our family.  Cooking is a joyful experience for me, but the last two weeks have proven stressful.  Trying to keep my food from being cross-contaminated by everyone else's food has been tough.  Dropping something on the counter and not being able to pick it up to eat is has been frustrating.  Now I can cook in peace knowing that my food is safe.  Ahhhhh, that feels better!
If you are gluten-free, do you keep your own kitchen gluten-free?  Or do you keep your food separate?  Do you eat out often?

Hey friends, I have been nominated as one of the Top 50 Most Inspirational Healthy Tweeps!  I am in amazing company and am honored to be on the list.  Would you take a second and vote for me?  All you have to do is go here and click on the box next to @InspiredRD and click vote.  That's it!  Thank you for your support.