Do you like coffee?  I have a bit of an obsession with the stuff.  I don't care if it's 100 degrees at eight in the morning, I want a hot cup of coffee!  In the afternoons though, iced coffee is the way to go.  Throw a little soy or coconut milk in there, mix it with some ice, and I am set.
When I found out the theme of this month's Recipe ReDux challenge, I was stumped for a minute.  I don't think I've ever made a frozen dessert, unless you count ice cream cookie sandwiches.  What in the world was I going to make?  Then I remembered seeing Ina Garten make some kind of a coffee dessert where she kept pulling it out of the freezer to stir it with a fork.  What was that?  Oh yeah, a coffee granita.  I can do that!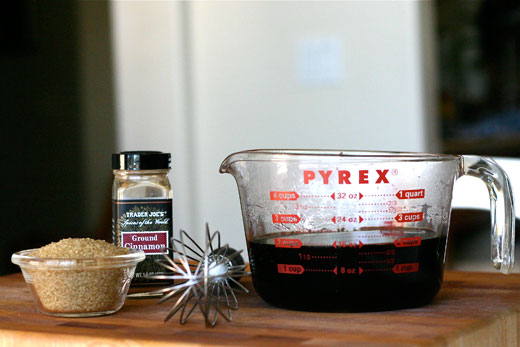 The recipe is very simple.  Start by brewing 2 cups of double-strength coffee or espresso.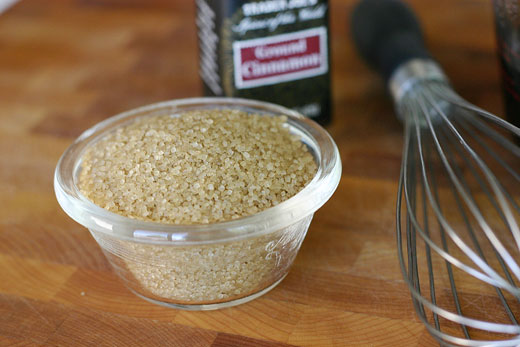 Mix in 1/2 cup of sugar and about a teaspoon of cinnamon.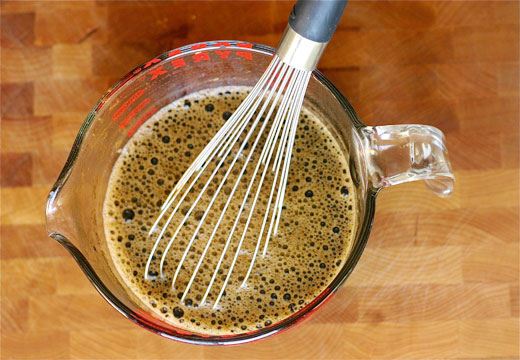 Let the mixture sit until it has cooled off to room temperature.  Pour into an 8-inch glass baking dish, cover with plastic wrap and set in the freezer.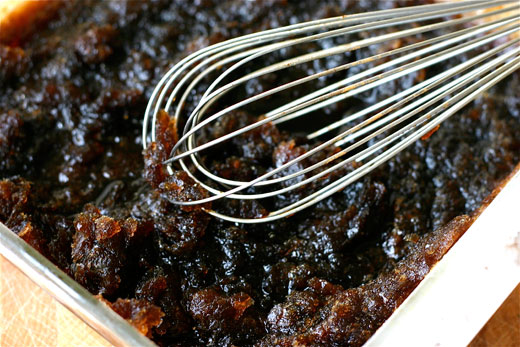 Every 30 minutes, pull the coffee mixture out of the freezer and stir to break up the ice crystals that are forming.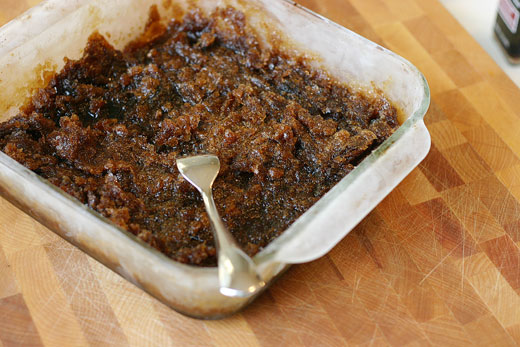 Continue doing this for 2-3 hours until the mixture is hard enough that you need to use a fork to break up the ice.  Once the granita is frozen to the correct consistency, you can either serve right away or let it sit in the freezer overnight.
Top with whipped cream and chocolate shavings.  Serve in a chilled glass.
After taking the photos, I quickly grabbed a spoon and gave it a taste.  If you are a coffee freak lover like I am, you will adore this recipe.  Cool, refreshing, and bursting with coffee flavor.
We made our own whipped cream using heavy whipping cream using these directions.  If you are dairy-free, you could always make whipped cream out of coconut milk.  Click here to watch a video on how to do it.
Be sure to check out the rest of the Recipe ReDux recipes below for more frozen desserts!
Emma Stirling – The Scoop on Nutrition
Greek Yogurt Pavlova Popsicles
Save