I was in the shower when I came up with the idea for Project 365 Thanks.  Seriously, all of my best ideas come to me in there.  Maybe I should shower more often, hmmmm… Anyways, I came up with the idea to give thanks for at least one thing every day for the year of 2012.
The idea was inspired by reading the book 1000 Gifts by Ann Voskamp.
 Like her, I want to learn to have a heart of gratitude.  Sometimes it's easy to be thankful, but many times it's hard.  When the kids are screaming, the dishes are piled high, and I have a raging headache, it's hard to say "thanks".  But this is when it's most important.  To learn to give thanks in all circumstances requires practice.  Transformation requires training.  Living a life of gratitude does not come by accident.
I don't know about you, but more and more I feel overwhelmed with busyness.  I am bogged down with the weight of hurry.  Hurry, hurry, hurry.  My mind races, and I have a hard time concentrating on the task at hand or even the most important people right in front of me.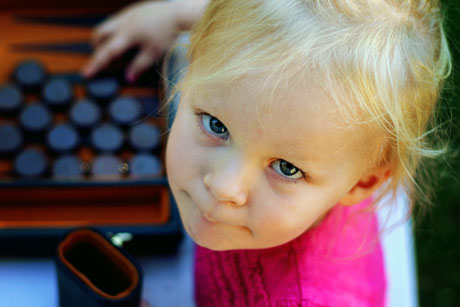 Stopping to give thanks will slow down the hurry, and bring my attention to where it needs to be.  As Ann says, "Wherever you are, be all there."
I can also feel God working on me in the area of giving.  I want to give more, and not just out of abundance. I want to give sacrificially, humbly.  When I learn the heart of gratitude, I will become a purer giver.
If you want to join me, I would be honored to have you come along on this journey.  I think that this project will evolve as we go along, but here is how it will start on January 1st.
Each day, post the thing you are thankful for with the tag #365thanks.  You can post it on Twitter, Facebook, Flickr, your blog, Instagram, wherever you want.  If you want to share it with all of us, make sure to tag it, and post it on the InspiredRD Facebook page.
Each Thursday, we will do a link up.  You can post your favorite thankful moment of the week, or a blog post you have written about gratitude, a photo you took, basically anything that you did for Project 365 Thanks.  I think that by sharing our gratitude with each other, we will find even more inspiration.
Make sure to grab a button below for your blog if you are participating.
If you have any other ideas, please let me know.  As I said, I am looking for this to evolve in whatever way it's supposed to.
Leave a comment on this post if you plan to participate.  I can't wait to get started!

<a href="https://inspiredrd.com/category/thankful-thursdays" target="_blank"><img src="http://i906.photobucket.com/albums/ac264/alysabaj/thankful-1.jpg" alt="Button" border="0″ /></a>