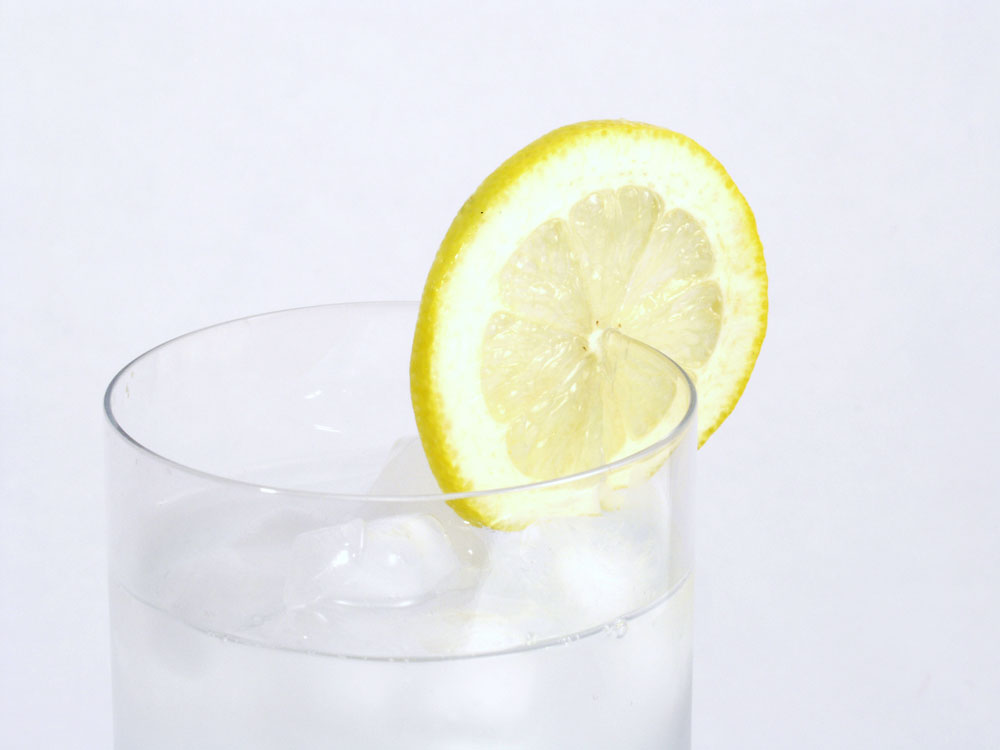 Here's a question: How much water do you drink each day?
Many of us are not getting enough.  Proper hydration is important for everyone, whether you are athletic or not.  As we look forward to the summer months, staying hydrated becomes even more critical.  Even mild dehydration can drain your energy levels and make you more susceptible to heat stroke.
Personal hydration needs vary based on sex, climate, age and activity level, but the Institute of Medicine suggests about 3 liters/day for men and 2.2 liters/day for women.  If you want to find out your personal recommendation, go check out this handy water calculator.  The easiest way to tell if you are drinking enough water is if your urine is pale yellow to clear (unless you've just taken a multivitamin in which case it would be darker for a few hours).  Any darker than that, and you need to up your water intake.
If you find that you are not getting enough, my number one tip is always to find a reusable water bottle that you like and carry it with you everywhere.  Having a water bottle with you at all times will remind you to drink water throughout the day.  Try to resist the urge to buy giant packs of plastic water bottles.  Bottled water is generally from a tap source (not from a pure mountain spring as they would have you believe), and we all know by now that they are not so good for the environment.
I have a few bottles that I rotate between, but my new favorite is my Bamboo Bottle.  The Bamboo Bottle Company sent me one of their water bottles right before Christmas which was perfect because I was able to take it with me on my cross-country travels.  I thought the design of the bottle was ingenious with the bamboo on the outside and glass on the inside.  I will tell you, I definitely prefer drinking out of glass over plastic or metal.  Water tastes so much better out of glass!  Plus, I know that there aren't any chemicals being leached into my water from the bottle.  The other cool part about the glass insert is that I can drink cold water or hot tea out of my bamboo bottle.  Definitely not something I could do with plastic or metal.  The bottle is heavy which takes a little getting used to but it is easy to take apart and clean.  The only downside is that it doesn't hold quite as much water as I would like it to so I have to fill it up often.
Overall, I'm in love with my Bamboo Bottle, and I thought you would like the chance to win one of your own.
***GIVEAWAY IS NOW CLOSED***
To enter the giveaway, leave a comment telling me how much water you drink every day.
For extra entries (maximum 5 total entries) leave a separate comment for each:
–Like Bamboo Bottle Co on Facebook
–Follow Bamboo Bottle Co on Twitter
-Share this giveaway on Facebook
-Share this giveaway on Twitter (enter to win a @BambooBottleCO bottle from @InspiredRD http://bit.ly/Af1Ucd)
Contest ends March 9th at 10pm EST. Winner will be determined via random.org.
Good luck, and drink up!
**disclaimer: I was provided a free water bottle from Bamboo Bottle Co. but all opinions are my own**