Have you ever had collard greens before? Until recently, my only experience with collards had been Southern style, swimming in bacon, served next to a giant pan of mac 'n cheese. When Jeff and I were first married, we spent 2 baseball seasons living in Birmingham, Alabama. He played for the Birmingham Barons, and I put my dietetics degree to use by working at a golf course and selling beer at the baseball games.
It's true.
I went from working as a clinical dietitian at a hospital in Tucson to working odd jobs in the pursuit of the baseball dream. And you know what? I loved every minute of it. Baseball wasn't just Jeff's dream, it was mine too.
And I actually made more money selling beer at baseball games than I made at the hospital educating patients and ordering tube feedings.
Let's just say Thirsty Thursdays were very good to me.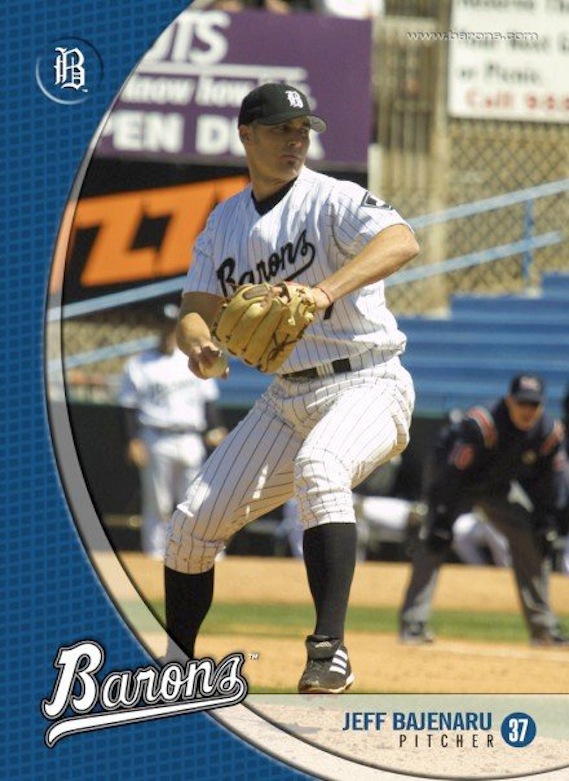 Those were the days when I learned how to cook. Jeff would go on a road trip for a week at a time, and I would fill my days by watching The Food Network and trying to replicate what I saw on t.v. in our small apartment kitchen. Ina Garten, Rachael Ray, Giada de Laurentiis, they were my cooking instructors.
I spent hours happily experimenting with food. Well, not really experimenting as much as following the recipe exactly, since I had no idea what I was doing. The only reason I can now go into my kitchen and put together a meal without looking at a recipe is because of the early years of cooking, learning, failing, and succeeding.
All of that practice made my most recent kitchen experiments possible. Experiments like brussels sprouts chips, and these new collard chips. A crispy, healthy version of that old Southern favorite.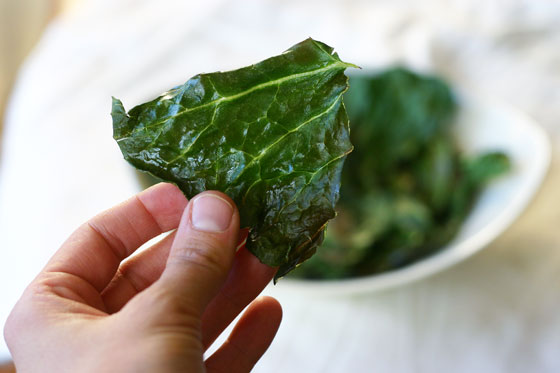 And baseball? We might still like it a little bit.
Question of the day: What kind of odd jobs have you held?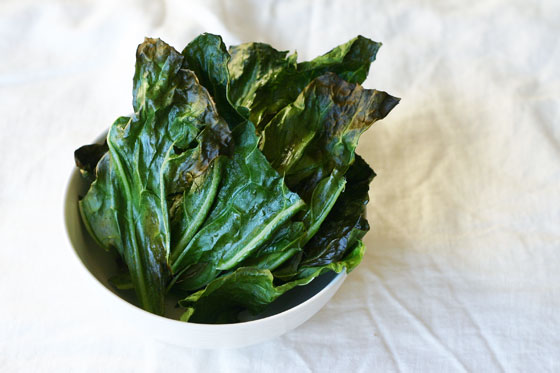 Collard Chips
A crispy, healthy twist on an old Southern favorite.
Ingredients
2-4

collard leaves

1

tsp.

olive oil

or use olive oil Misto sprayer

pinch

salt
Instructions
Preheat oven to 350 degrees. Line large baking sheet with parchment paper.

Prepare collard leaves by washing, patting dry, and removing leaves from stem (cut stem from the middle of the leaf all the way to the top). Tear leaves with hands into 3-4 inch pieces. Toss with olive oil or spray with Misto sprayer. Use just a light coat, too much oil will leave your chips soggy.

Lay in a single layer on parchment paper. If needed, use two baking sheets to prevent overlapping.

Bake for 7 minutes, then flip leaves. Bake for 5 minutes more, then check leaves. Remove any that are crispy, return any that are limp to the oven. Be careful not to overcook or they will turn brown and bitter.

Sprinkle collard chips with salt or other preferred seasonings.

Serve immediately.