I stopped buying conventional poultry at the grocery store quite a few years ago because frankly, it just started to gross me out.  I vowed to go all organic and free range until the day I die, but HELLO that stuff is expensive.  To compensate, I learned how to cook more vegetarian meals so that when we do eat meat, we can afford to buy organic.  One way that our family is still able to enjoy the occasional piece of chicken is to buy drumsticks.  While organic chicken breasts might cost you $10 or more for two breasts, you can get a whole package of drumsticks for $2-$3.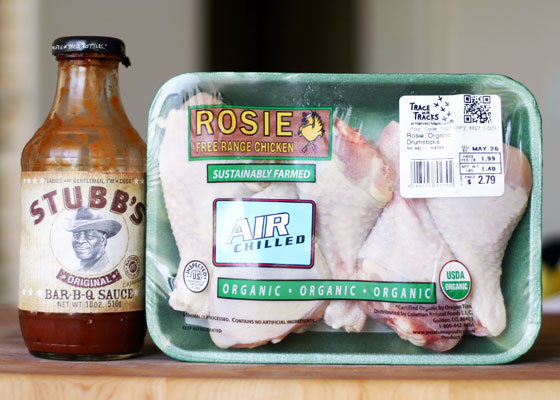 I bought three packages at Sprouts last week and ended up making the easiest barbecued chicken ever.  Want to know the ingredients?  Look up.  That's it.  Chicken and BBQ sauce.  Throw both into the crockpot and turn it on high for 4 hours (or low for 6-8 hours).  It's almost like cheating.  I shouldn't even call it a recipe.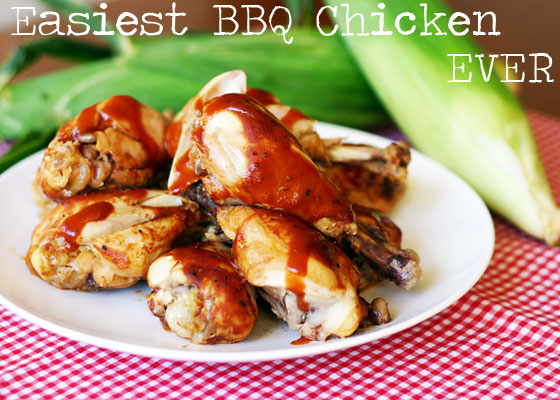 The first night, we ate our drumsticks like drumsticks which the kids enjoyed.  Alongside, I served fresh fruit and some leftover quinoa salad.  The second night, we ate leftovers rolled up in corn tortillas, topped with purple cabbage, tomatoes, green onions, and cilantro.  We also ate the easiest ever corn on the cob (more on that later).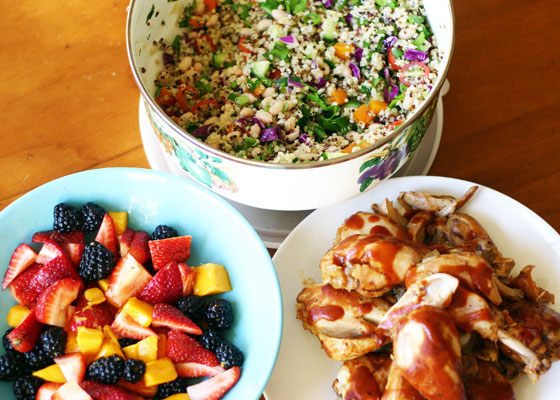 Before we left for the lake, I cooked up the last package of drumsticks with a new flavor of Stubbs sauce (honey pecan).  I took all the meat off the bone, poured a little extra sauce on top, and stuck it into some tupperware.  At the lake, I ate my delicious and cold BBQ chicken wrapped up in Bibb lettuce.  If you can find it, go for the "living lettuce" they sell at the store.  It stays nice and fresh and you can just tear off a piece when you need it.  The inside leaves make excellent little cups.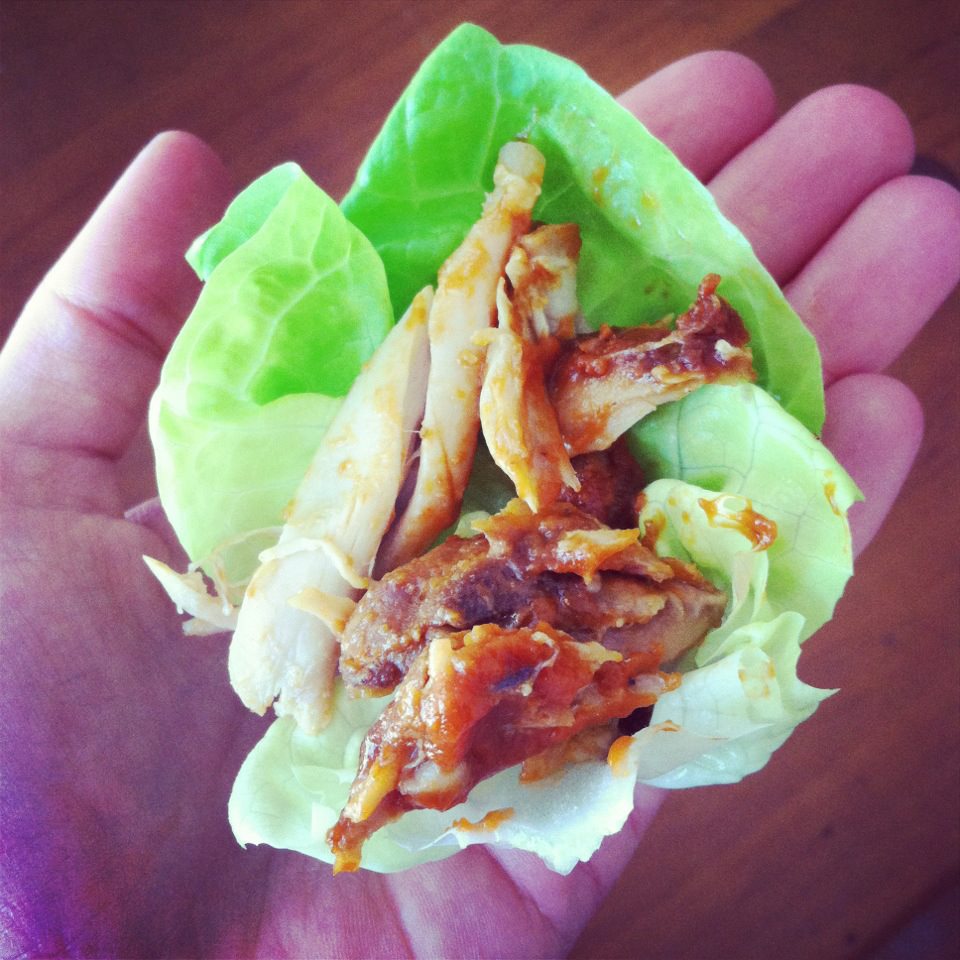 And there you have it.  The easiest ever BBQ chicken and three ways to eat it.
The Easiest Ever BBQ Chicken
It's so easy, I shouldn't even call it a recipe.
Ingredients
2

packages organic chicken drumsticks

1

bottle of your favorite BBQ sauce

if you have celiac disease, make sure it's gluten-free
Instructions
If you will be eating the drumsticks on the bone, remove skin prior to cooking by taking a dry paper towel, grabbing the skin on the small end and pulling up. If you will be taking the meat off the bone and shredding, you can skip this step.

Place drumsticks in crockpot, top with about 1/2 cup of the BBQ sauce, and cover.

Cook on high for 4 hours or on low for 6-8 hours.

Top with additional BBQ sauce as desired for serving.
Thanks for visiting! You can find more healthy living tips by following me on Twitter, Facebook, Instagram, and Pinterest. I would love to connect with you!