When you first go gluten-free, you are tempted to try out all of the gluten-free substitutes for the foods you know and love. Bread, pasta, cookies, cereal.
Just give me the gluten-free version!
But then you realize that #1. It just doesn't taste as good or #2. Even if it tastes good, it costs 2-3 times as much as the regular version. While I have found a few items that are worth paying extra for (such as Mary's Gone Crackers products and Canyon Bakehouse breads), I am learning to live without some of these things altogether.
I had been wanting to try making zucchini noodles ever since finding out that the gluten-free pasta I prefer costs basically $6 per pound. Ouch. The zucchini "noodles" were simple to make, and will be perfect for a quick summer meal. Zucchini is in season all summer long making it super affordable. I used my new julienne peeler to cut the noodles, but that proved to be a bit messy. I'll probably use the mandoline next time.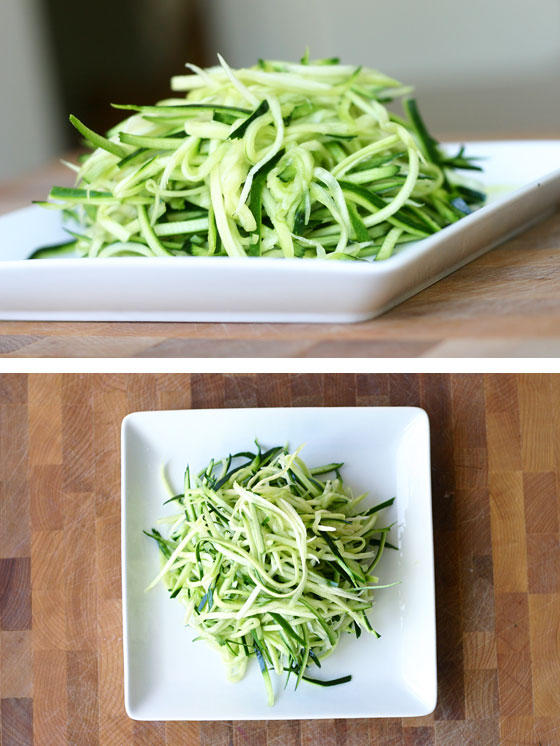 You can top these noodles with anything. I think they would be perfect with just a little olive oil, lemon juice, salt and pepper. I was in the mood for red sauce, so I treated my zucchini noodles like spaghetti.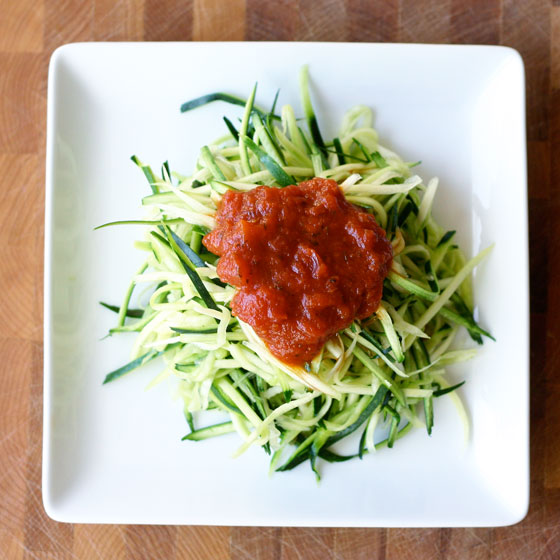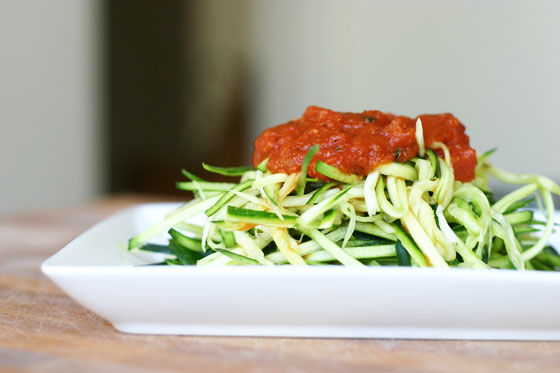 Once summer hits, I will be showing you how to make your own tomato sauce (it's so easy!), but this time I took the easy way out and used some jarred sauce we had in the fridge. If you have celiac disease, make sure to choose a gluten-free sauce. For the rest of you, look for the simplest sauce you can find with no added sugars and not too much sodium (many have 600mg or more per serving!).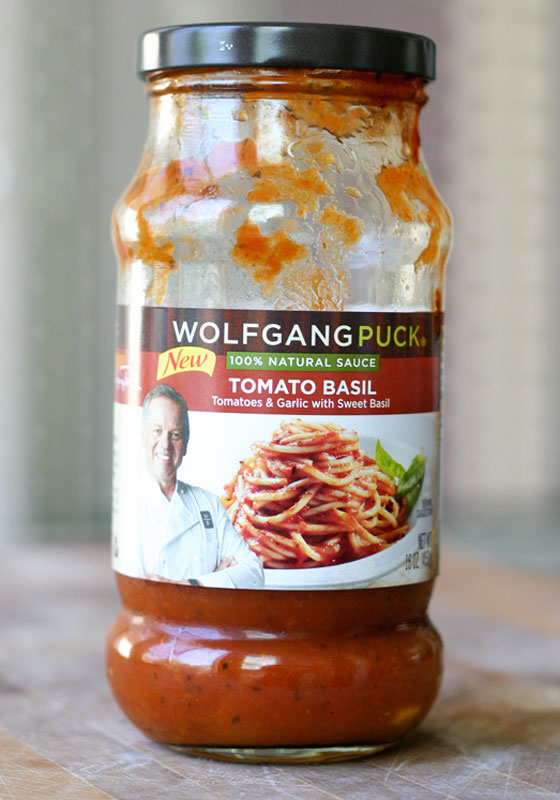 If you're making this for more than one person, just average about one zucchini per person.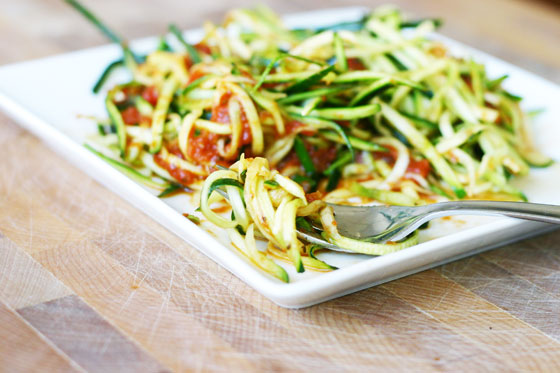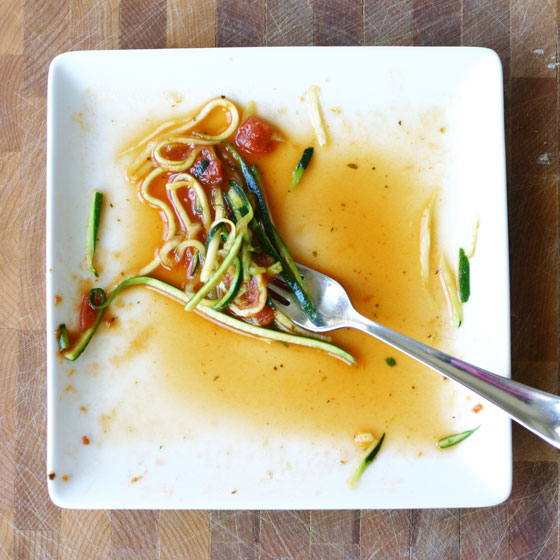 You can tell I didn't enjoy it at all…
This would be a perfect meal to fix for a friend who has celiac disease. Make sure to use clean surfaces to avoid cross contamination, and line your colander with a paper towel.

Zucchini Noodles
A simple and affordable alternative to gluten-free noodles.
Ingredients
2

zucchini

rinsed and trimmed of both ends

1

tsp.

salt

1/2

cup

tomato sauce
Instructions
Using a julienne peeler, mandoline, or sharp knife, cut the zucchini into long skinny slices. Cut down the sides of the zucchini until you reach the seeds. Discard the center.

Place zucchini slices in a colander, sprinkle with salt, and let sit about 20 minutes.

Rinse well and pat dry, making sure to squeeze out all of the excess water.

Serve with tomato sauce or desired topping.


What gluten-free products have become your favorites, and what have you learned to live without?