The day we got to meet our sponsored children in Ethiopia was a day of incredible joy.  To meet and hug our kiddos meant the world to all of us.  We didn't think the day could get any better.  And then, as the sun faded to orange and grey, our hosts took us to one last place.  The "play station".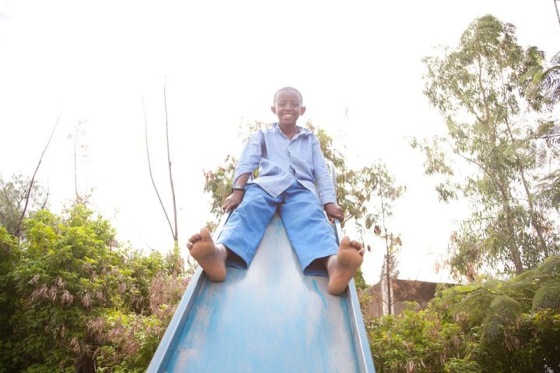 When FH partners with a community, they build an office and a play station right away.  It's not the kind of play station we are used to in the U.S.  No video games to be found.  But plenty of joy and laughter.  Swings, a slide, a teeter-totter.  Sand volleyball and a soccer goal.  A place for kids to be kids.  Too often, children in these areas carry the burden of facing adult-sized problems from a very young age.
They need a place to play.  A safe place to act their age.  The play station.

The highlight for me was playing soccer with about 25 kids.  There was no official game, but somehow teams were formed in the midst of play.  I had one kid who took it upon himself to cheat for me.  If the ball got away, he would pick it up and roll it back to me so we could start again.  I ran hard in the thin and muggy air.  Out of breath and covered in sweat, I was in my happy place.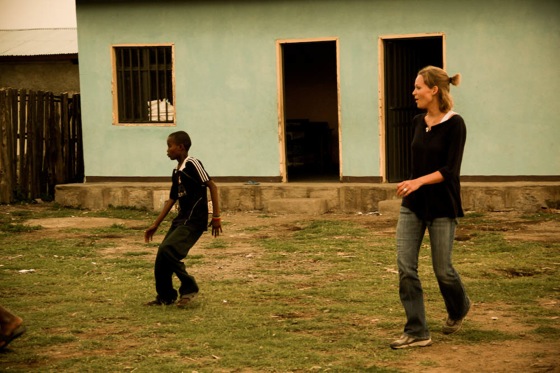 There was no way to revive my jeans after that.  But wow, did I have fun.
I cracked up when the boys wanted me to juggle the ball on my feet.  I would get a few juggles in then drop it.
Hey, I'm not 16 anymore.
They tried to explain that it was "very simple".
Ok.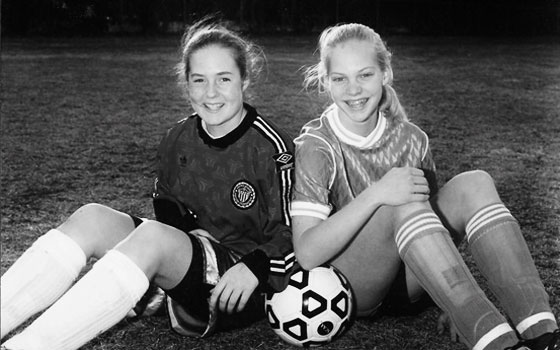 Emily and I took the opportunity of having a soccer ball around to get a remake of this photo from 1995.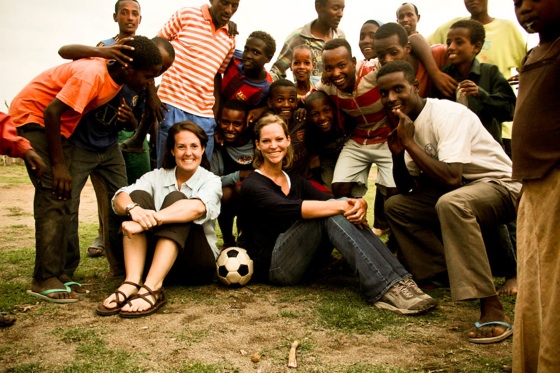 I think I like this one even better.
I am so thankful that the incredible experience of going to Ethiopia with FH was also a sweet reunion between friends.  We've been friends since we were 14, but hadn't seen each other in over 15 years.
I met Em in health class at Shawnee Mission East in 1994.  She, her twinner, our friend Anne, and I sat there giggling in the dark room, shielding our eyes from the horrors of health class videos.  We went on to play JV and Varsity soccer together, winning a state championship, and creating way too many shenanigans off the field.
Emily is an amazing woman, filled with a passion for people.  She oozes tenderness and compassion.
She also has the best taste in music of anyone I've ever met.  My source of mixed tapes in high school, Emily now has her own playlist on my iPod.
I hope you will take the time to get to know her through her blog todaysletters.com.  You won't want to miss the daily letters, music recommendations, and Friday Fist Pump photos.
Thank you FH for bringing two buds back together again through this crazy adventure.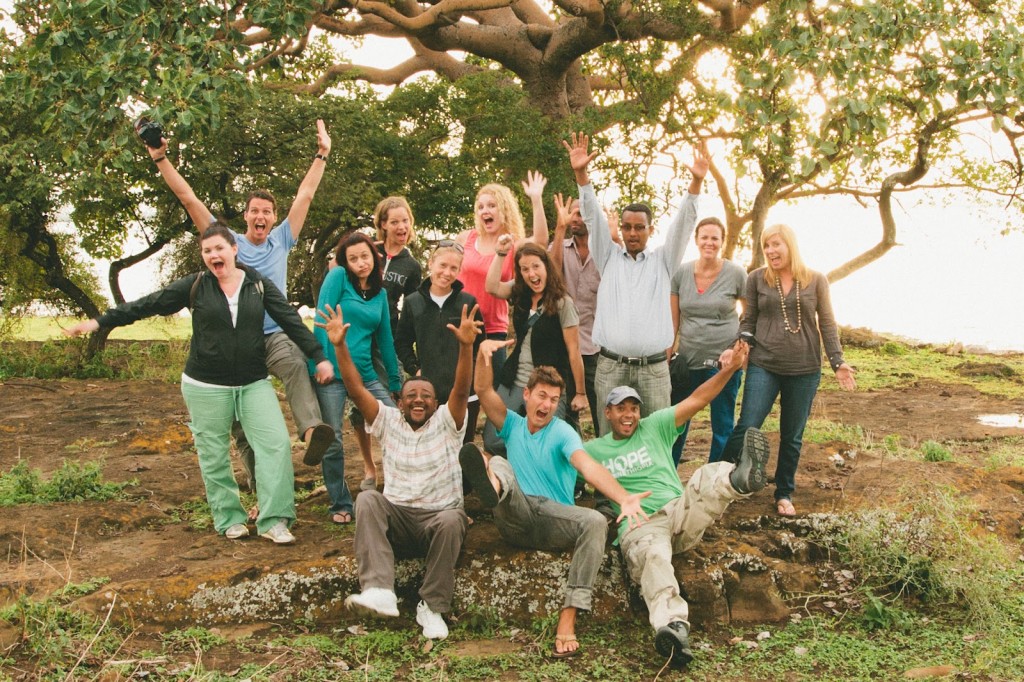 {Photos by David Molnar and Daniel C. White}