Last month, the California Raisin Marketing Board flew me out to Fresno to learn more about raisins. Not only did I learn about how incredible this little fruit is, but I got to meet the farmers who grow them, walk in their fields, taste test different varieties, and see how they go from dusty fruit to shiny boxed raisins.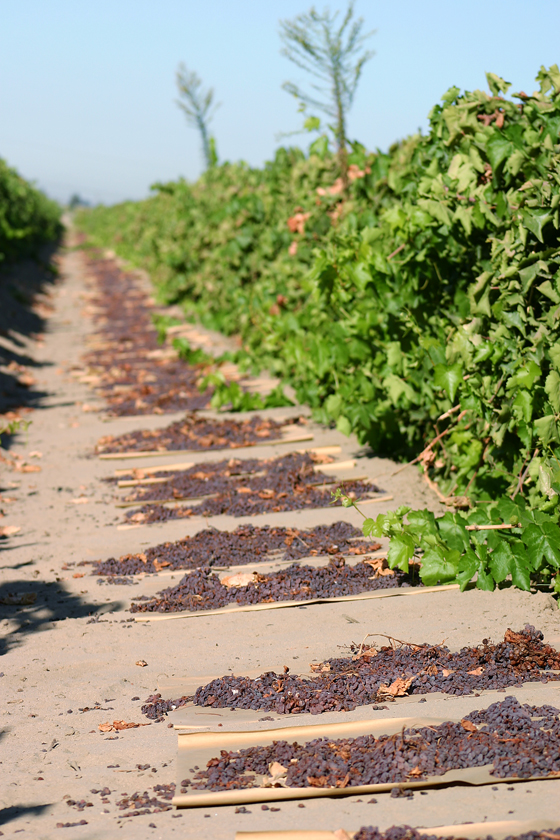 I learned that raisins are mostly grown by family farmers, and many of these fields are passed down through generations. We ate dinner with a family who has been farming raisins for over one hundred years, and their kids are getting ready to carry on the torch.
What struck me the most was how many health benefits we can get from such a simple little fruit. There are no additives, there is no processing (other than removing the stem and taking a water bath), the drying process is all natural (thanks to the sun), and raisins are readily available for everyone to enjoy (as opposed to some other "superfruits").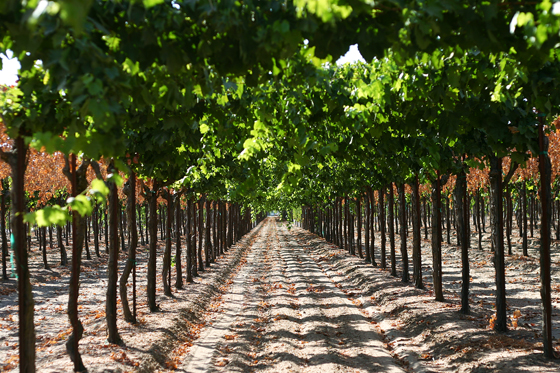 And these little guys really are a super fruit. Check out just a sampling of the research coming out about raisins.
-Raisins are as effective as sports chews for fueling workouts.
-Snacking on raisins significantly reduces overall post-meal blood sugar levels.
-Snacking on raisins controls hunger, promotes satiety in children.
-Routine consumption of raisins may significantly lower blood pressure.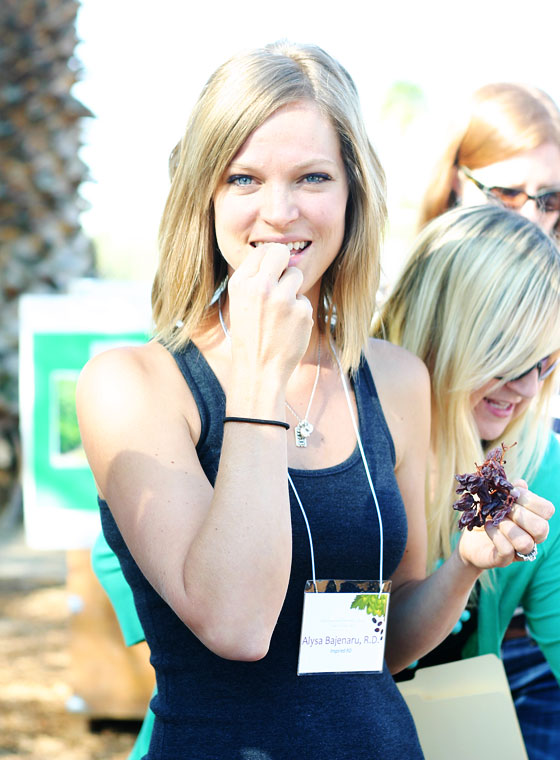 Joe and Leila have always snacked on little raisin boxes, but after learning about the health benefits, Jeff and I have started incorporating them into our diet as often as we can! So when I thought about doing a twist on one of my most popular recipes, the oatmeal pancake, I knew I wanted to get some raisins in there.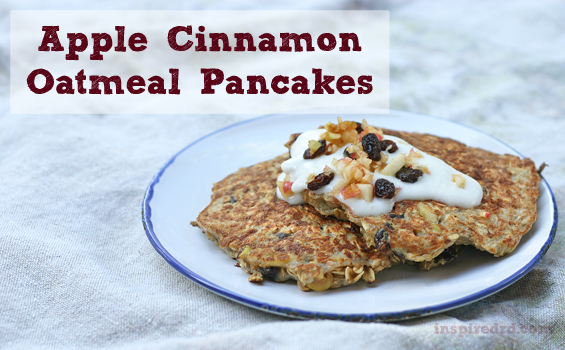 If you're a fan of the original recipe, the addition of the diced apple and raisins and subtraction of some of the oats makes this pancake a bit softer than the first version. I hope your family enjoys the new apple cinnamon oatmeal pancake as much as we do!
Note: The ingredients listed make one pancake. I usually mix and make one at a time instead of mixing up a whole batch.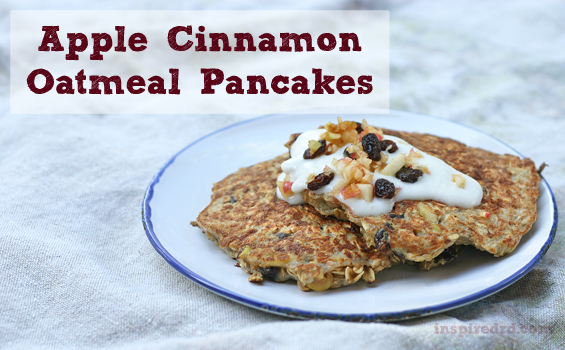 Apple Cinnamon Oatmeal Pancake
A quick and easy breakfast!
Ingredients
1

egg

1/4

cup

rolled oats

use certified gluten-free oats if you have celiac disease

1/4

cup

finely chopped apple

1

Tbsp.

California raisins

1/4

tsp.

cinnamon

1/4

tsp.

vanilla
Instructions
In a mixing bowl, combine all ingredients, using a fork to scramble the egg into the mixture.

Heat a small pan over medium heat and spritz with a little oil.

Pour pancake mixture into pan. Use a spatula to flatten into a pancake shape.

Cook for 2-3 minutes on first side, then flip pancake. Cook 2 minutes on other side, then remove from pan and serve.

Top with apples, raisins and yogurt if desired.
Disclosure: I am a brand ambassador for the California Raisin Marketing Board. All opinions are my own.