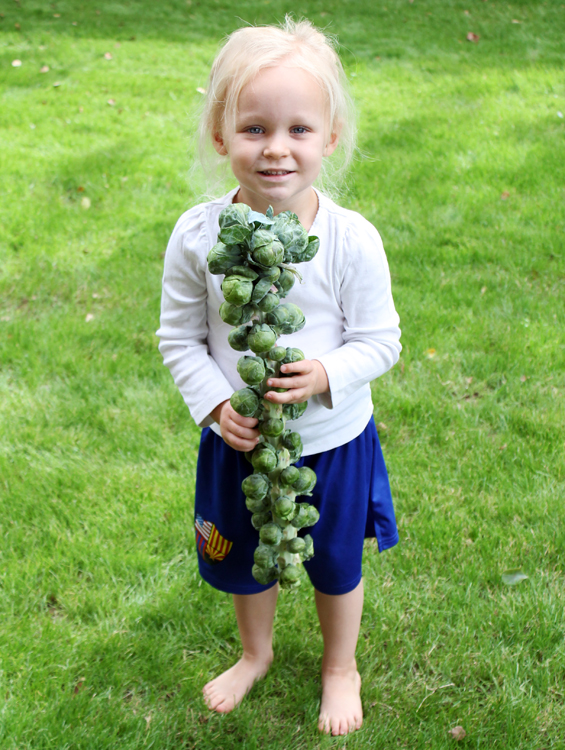 The very first time I posted about brussels sprouts, they were still considered a "hated" vegetable.  Every time I mentioned them, noses would turn up in a wrinkle and for good reason.  The "haters" had only ever had their brussels sprouts over-cooked and steamed to death.  I didn't blame them for turning up their noses.  But then I challenged them to try again.  Roasted this time, with crunchy brown bits and a good bite.  And you know what?  Almost everyone was won over.  Almost everyone because, well, you can't please everyone.
Since then, brussels sprouts have become popular.  Possibly even a "fad" vegetable.  They are popping up all over food blogs and Pinterest.  Most popularly roasted or shredded, many times with bacon mixed in.
I'm not a fan of doing what's popular, but this is one fad I can get behind.  Have you jumped on the brussels sprouts bandwagon yet?  If not, here are three ways to enjoy them.
What are you waiting for?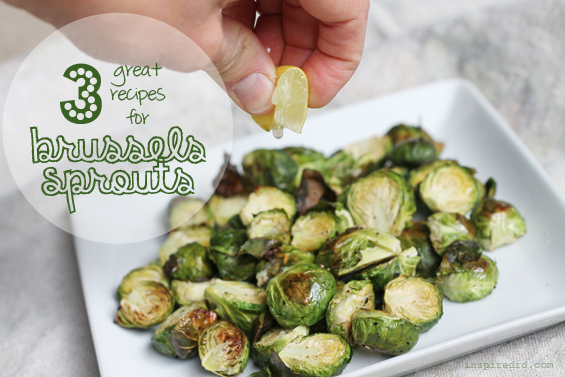 Up first, a simple recipe for roasted brussels sprouts.  Cut in half or roast whole, the choice is up to you.  You'll end up with caramelized goodness either way.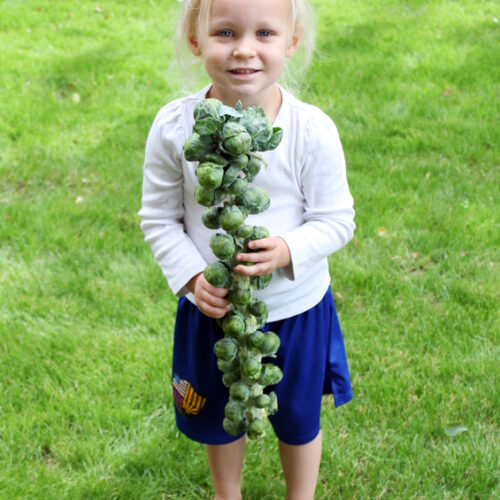 Roasted Brussels Sprouts
A simple and delicious way to prepare brussels sprouts.
Ingredients
3-4

cups

brussels sprouts

1

Tbsp.

olive oil

or you can use an olive oil mister

1/2

tsp.

salt

1/4

tsp.

black pepper

1

small lemon

optional
Instructions
Preheat oven to 425 degrees.

Trim the bottom off the brussels sprouts, then cut them in half.

Arrange on a foil or parchment-lined baking sheet and toss or spritz with oil. Sprinkle with salt and pepper then bake for 20-25 minutes until browned to your liking. Turn with spatula halfway through for even roasting.

Serve with a squirt of fresh lemon juice (optional).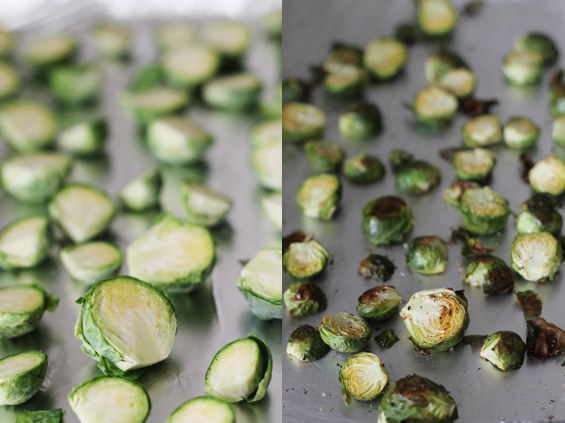 For those of you who prefer the crispy leaves that fall off, these Brussels Sprouts Chips are for you.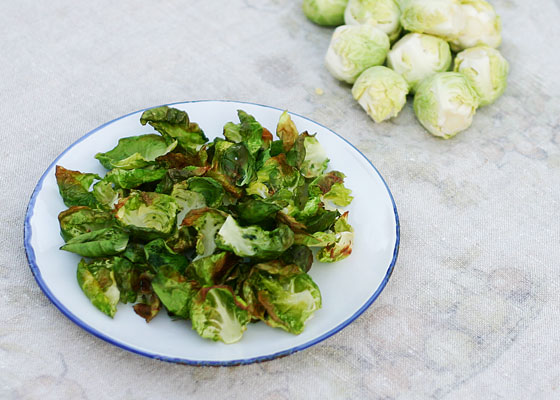 For those of you who like bacon with your brussels, try these Sweet & Savory Brussels Sprouts with Quinoa.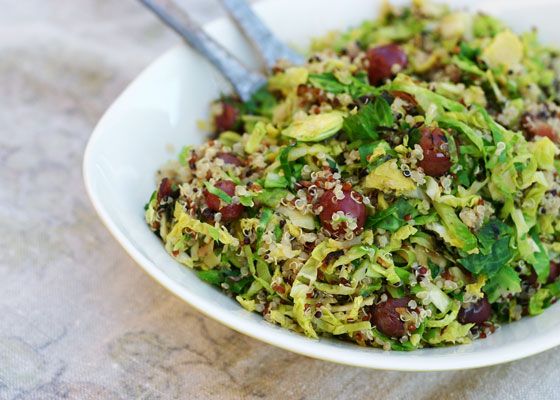 How do you like your brussels sprouts?