Thursday afternoon, I had the privilege of practicing my photography skills on one of the cutest and dearest families I know. We headed to downtown Gilbert to snap a few shots, the first photos they've taken as a family of four. We caught some beautiful light, and thanks to my photography class last weekend, I knew how to keep the little guys in focus.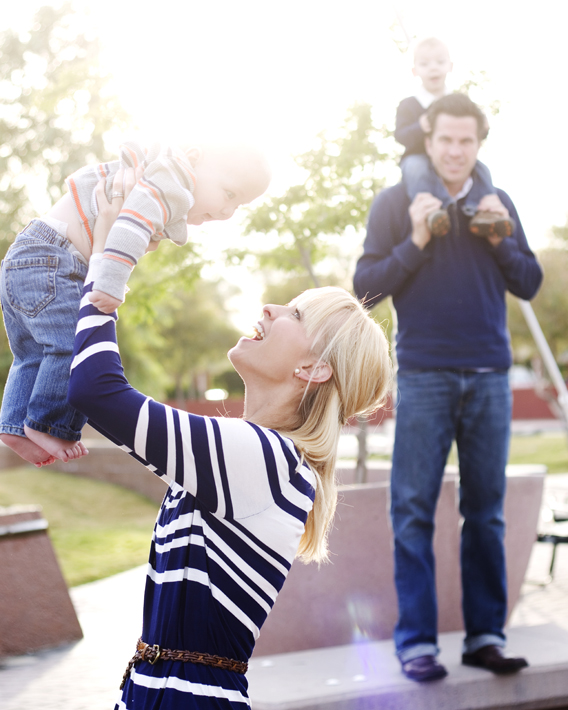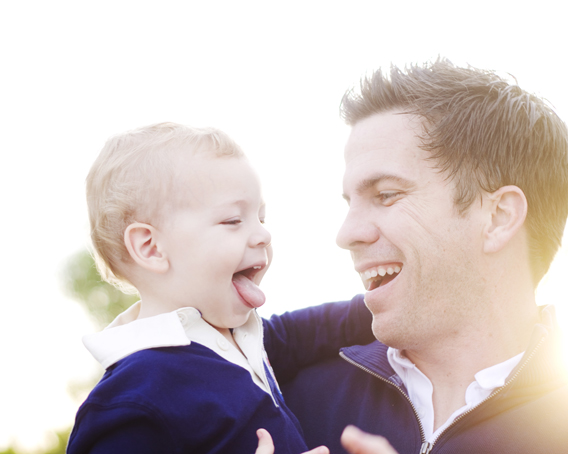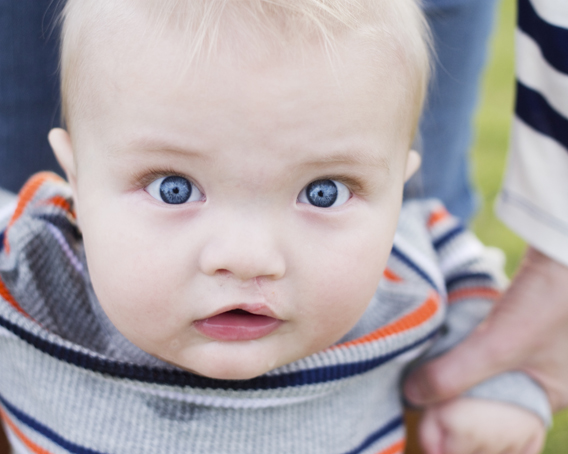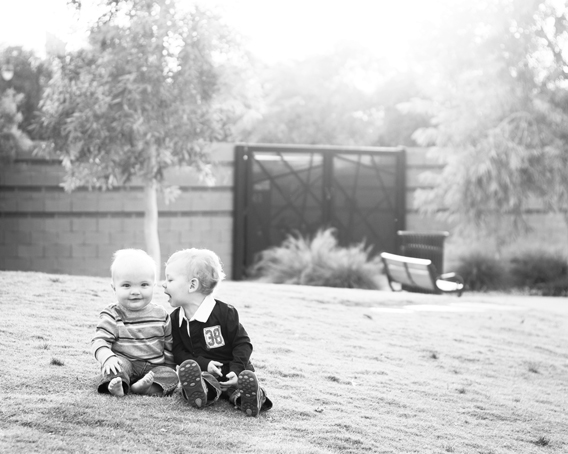 Those eyes…those wispy-haired brothers…I melt.
After the sun went down, I headed over to church for my second photography assignment of the day. I was asked to take pictures of the KNOW event. This was both exciting and a huge challenge as the event was at night, indoors, with low lighting and lots of shadows. The last thing I wanted to do was use an unflattering flash, so I challenged myself to really get my camera settings right.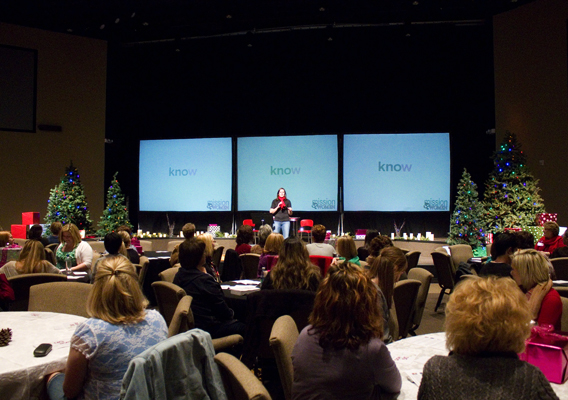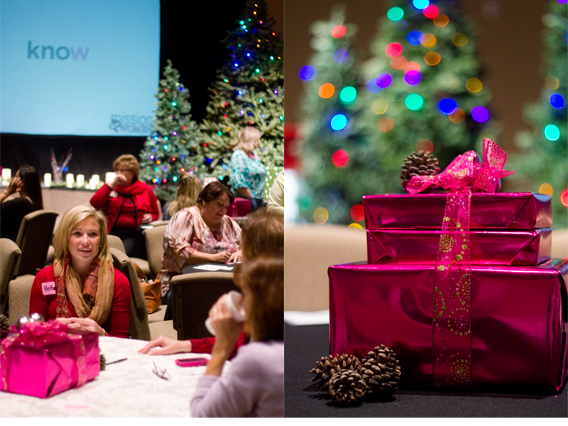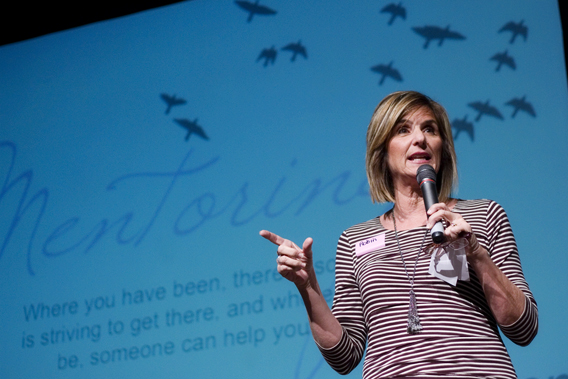 I ended up having tons of fun as the photographer and was able to capture the spirit of the event. I hope I'll be asked to do it again sometime!
Because I knew the afternoon and evening were going to be busy, I made sure to throw something in the slow cooker in the morning. I had made this once before when I got Meyer lemons in my Agritopia CSA share, but by the time we ate it there wasn't enough light to get a good picture. Thursday was no different, so I took a "before" picture instead.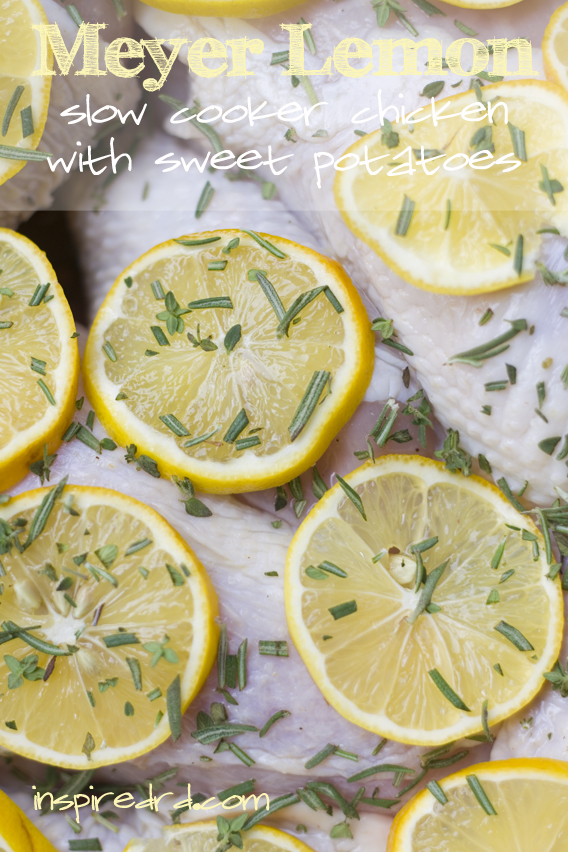 This takes only a few minutes to throw together and comes out tangy and delicious at the end of a long busy day. It's so nice to walk in, take your shoes off, and smile because dinner is already done.
This dish could be made with regular lemons, but search for Meyer lemons if you can. They have a sweeter flavor and tender skin that's worth searching for. If you have a Trader Joe's near you, they should have some in right now, or you can check your local farmers market.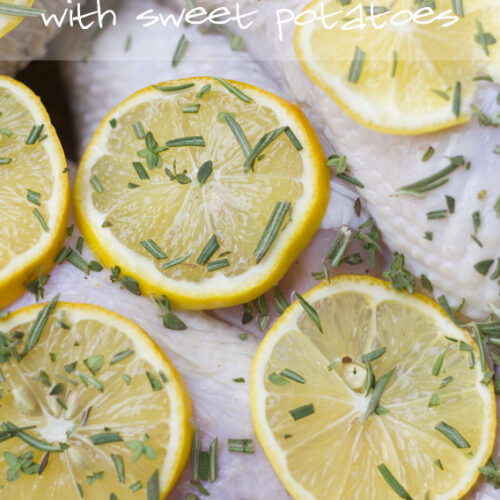 Meyer Lemon Slow Cooker Chicken with Sweet Potatoes
Ingredients
1

organic cut up chicken

2

sweet potatoes

cleaned and diced

2

sprigs rosemary

stem removed and roughly chopped

1

Tbsp.

fresh sage or thyme

chopped

1/4

cup

meyer lemon juice

1 lemon

1/4

cup

olive oil

1/2

cup

low-sodium free range chicken broth

1/2

tsp.

grey salt

1/2

tsp.

black pepper

1

meyer lemon

thinly sliced
Instructions
In a slow cooker, arrange diced sweet potatoes on bottom. Layer chicken on top of sweet potatoes, then top with lemon slices.

In a small bowl, whisk together lemon juice, olive oil, chicken broth, salt and pepper. Pour over chicken. Top with fresh herbs.

Cook on high 5-6 hours or low 7-8 hours.