As I mentioned on the bottom of two of my recent posts, our family is trying to think of creative ways to raise money for Advent Conspiracy.  $50 will feed one orphan or vulnerable child in Malawi, Africa for a full year PLUS provide a lifetime of drinking water to their family.  We would like to feed as many children as possible.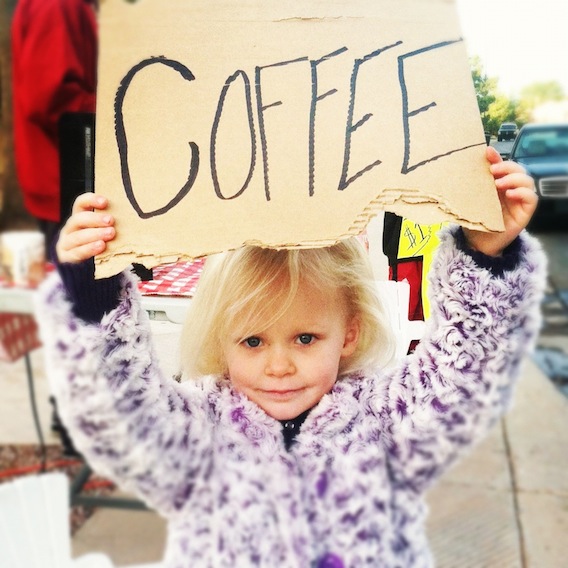 The "conspiracy" part of this project is to spend less on Christmas gifts for ourselves so that we can give more to the people of Malawi.  But along with spending less, we desire to give more by raising money through various avenues.  I'm giving all of the profits from my Etsy shop this month, and I've put a few pieces of jewelry on Ebay.
The kids wanted to get in on the action by selling something, so this morning we set up a coffee and hot cocoa stand in our front yard.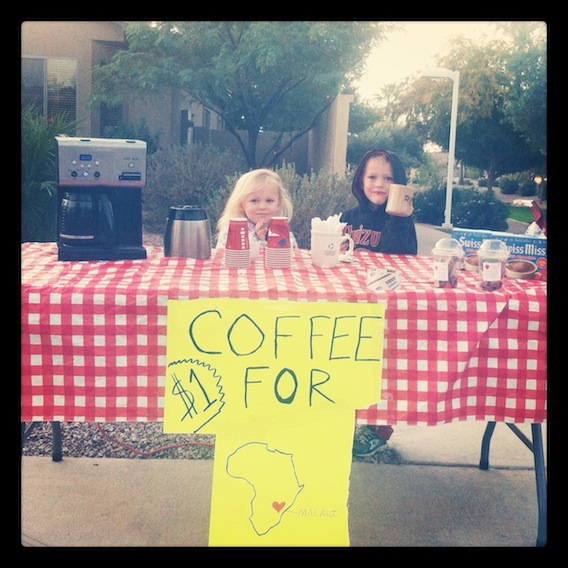 They worked their little buns off holding up signs and telling people about raising money for kids in Malawi.  At first they got discouraged as people drove by in a rush, trying to get to work or school.  We encouraged them to be patient, and after about 20 minutes, they had their first customer.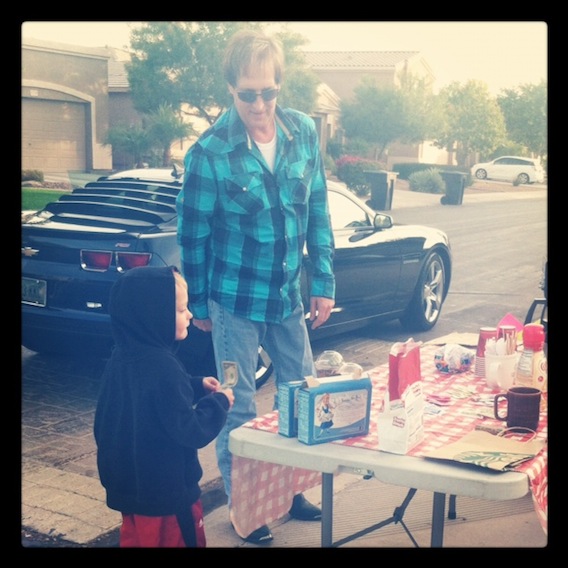 The next hour and a half brought a steady stream of people and donations.
We even recruited a sweet little sign holder.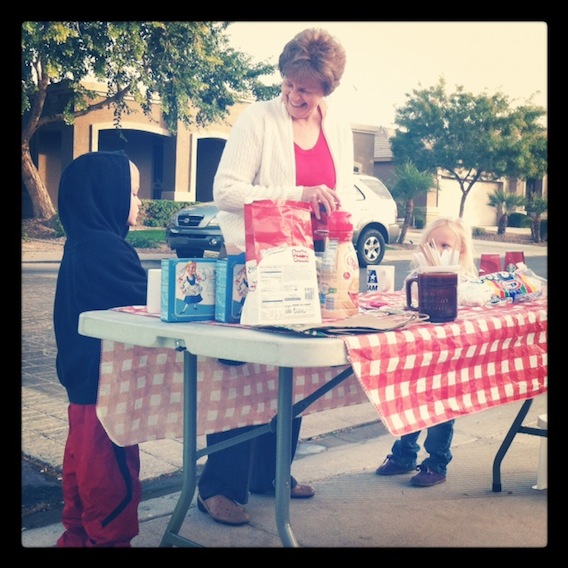 When it was over, Joe looked at me and said, "Mom, I'm sad our coffee stand is over.  Can we do it again?"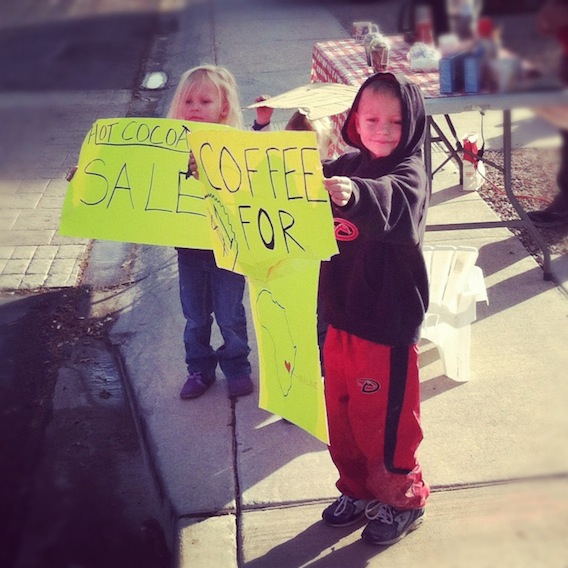 I think we just might.
So far Joe and Leila have raised $74.57 for the people of Malawi, Africa.  Some of you have asked if you can donate to their fundraising by buying a "virtual" cup of coffee.  If you feel moved to contribute, please email me for our address or paypal information at [email protected]