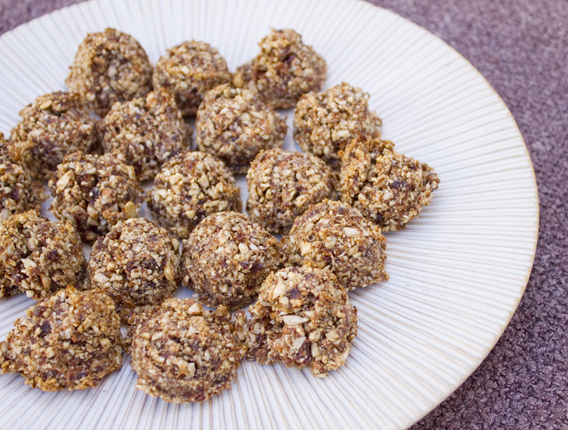 Leila and I experimented in the kitchen yesterday with some California raisins, nuts, chia seeds and cinnamon. We were trying to make a healthy snack that would be perfect for before dance class (her) or after a run (me). I thought for sure that we would have to do a few rounds to get them right, but BAM, the first try was just right. These raisin nut bites are sweet, crunchy, cinnamony (ok, I made that word up), and packed with fiber, protein, iron and calcium. They are a cinch to make, and taste like a cookie.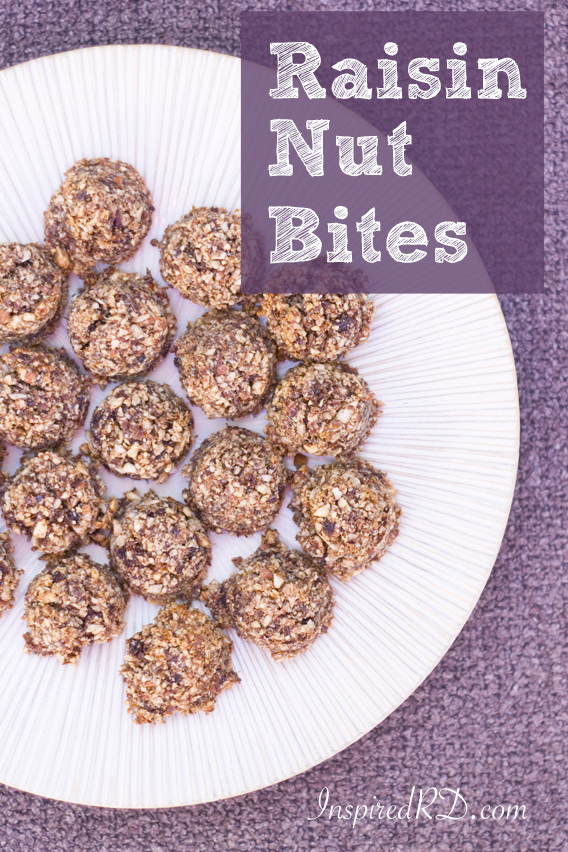 Jeff came home and was a bit skeptical, but took one bite and made me promise to make some for the guys at the field.
Seriously, make a batch before you head out for your next run.
Or dance class.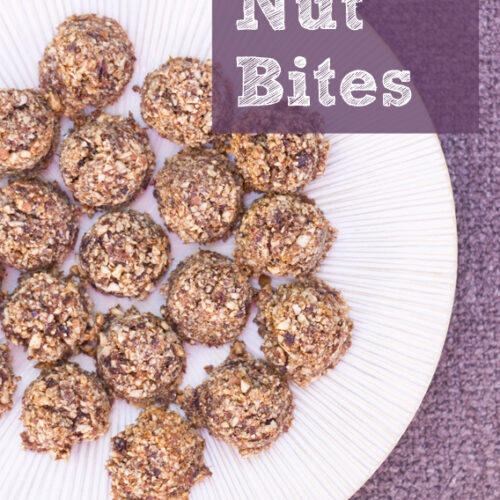 Raisin Nut Bites
A healthy snack that tastes like a cookie!
Ingredients
2

cups

California raisins

Hot water

1

cup

raw sunflower seeds

1

cup

raw almonds

1/4

tsp.

cinnamon

1/8

tsp.

grey sea salt

1

Tbsp.

chia seeds
Instructions
Soak raisins in a bowl of hot water for 10 minutes. Preheat oven to 350 degrees.

Add sunflower seeds, almonds, cinnamon, salt and chia seeds to a food processor. Remove raisins from water and add to the food processor. Pulse until combined. (basically until your blade stops moving the mixture around).

Using a small ice cream scoop, make small balls and scoop onto a parchment-lined baking sheet. Bake at 350 for 15 minutes. (They could also be eaten raw, but will be much stickier).