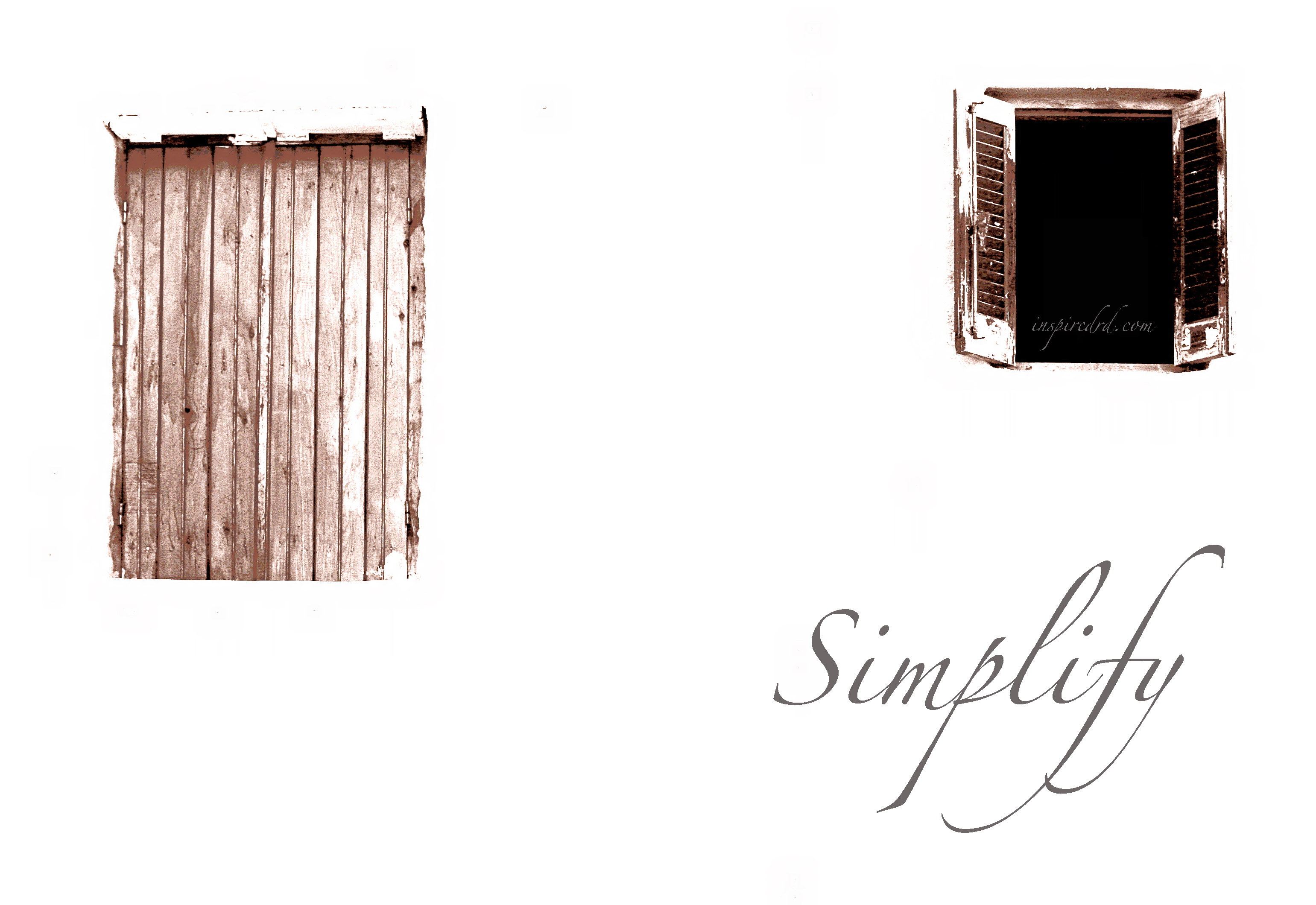 A few weeks ago, or last month, or sometime in the recent future (my brain is too cluttered to remember exactly when), I had the overwhelming urge to simplify.
As I cleaned out the kids' room for the millionth time, sifted through piles in the office, and hauled another load off to Goodwill, it was as if my whole being cried out, "Simplify!"
Honestly, I had no idea where to begin.  So I started with the "why".  Because if there isn't a strong enough "why" behind something, there will never be a strong enough will to keep it up.
Why simplify?  What's the point?
The kids and I headed to the park.  While they played, I scribbled in my journal (which is also a crazy disorganized mess).  Here's what I came up with:
Living more simply allows us to:
1. Live our beliefs – if we say "stuff" isn't important, why do we have so much of it?
2. Model for our kids – what do we want Joe and Leila to value as they grow up?
3. Have more time and less stress – less time cleaning and organizing means more time for fun stuff.
4. Allow for more creativity – I've noticed the more toys crammed into our tiny house, the more easily bored the kids are.  They're overwhelmed with the sheer volume of choices.  Less choices can mean more creativity.
5. Have less waste – less crap in, less crap out in the dumpster.
6. Have more to give – the less we spend on ourselves, the more we have to give to others.  And this goes back to time too.  The less time we have to spend on cleaning, the more time we have to invite friends over, cook someone a meal, help out a neighbor…or do important things like play cornhole.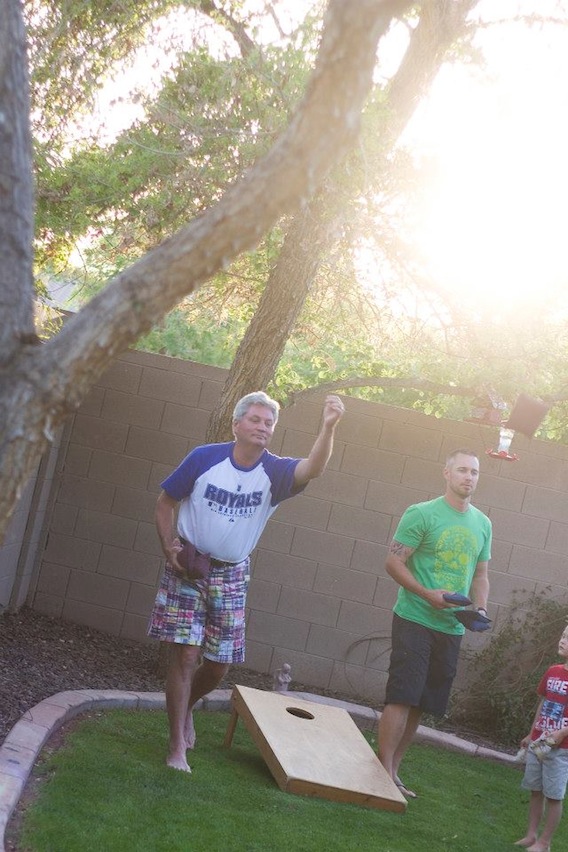 I also want to be clear on the "why not".  This is not about controlling the mess, or wishing my kids weren't so darn messy.  I actually have no problem with a mess.  I treasure these years of having small kids and toys strewn about.  I love having a home that has evidence (lots and lots of evidence) of kids living here.  I am not looking to change that.
Ok, so I have the "why" down.  Now what about the "how"?
As I so often do when searching for an answer, I turned to the interwebs for help.  I posed the question on Facebook and found some interesting ideas.
-For everything that comes in, something equal goes out.
-Only keep clothes that are part of an outfit.
-Only keep our very favorite art projects, photo archive the rest.
-Set up a rotation system for toys and books.  This keeps the toys and books "exciting and new" and decreases clutter in the house.
I also googled the question which led me to Simple Mom's site.  Turns out she was blogging about Simple Living on that exact day.  Perfect timing!  From Tsh at Simple Mom, "Simple living means living holistically with your life's purpose."  
Holistically, as in every part of your life points to the same purpose.  As in, it's not just about the "stuff". And she also stresses the fact that simplifying is a process. This is good. This means every time I fail, every time I let the clutter build back up, I can give myself grace and take the steps to get back on track instead of counting myself a "simplify failure".
And guess what?  Simple Mom's "Project Simplify 2013" starts on Tuesday.  She has a 4-week plan to get us all in "simple" shape.  I am so in!  Are you?
I hope you'll join us!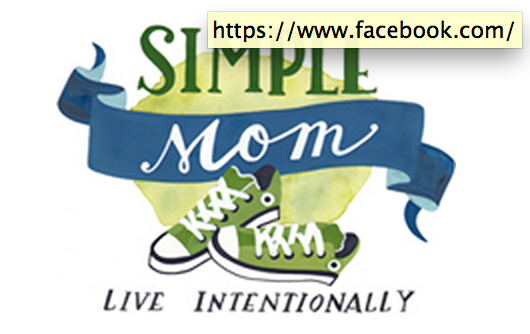 I'm also excited to introduce you to Tsh Oxenreider of Simple Mom (I'm sure you already know her, she's amazing) because she recently asked me to join her team of contributors. I'll be posting some fun fitness ideas throughout the rest of this year, and I couldn't be more thrilled.
So how about you? Why and how do you simplify?