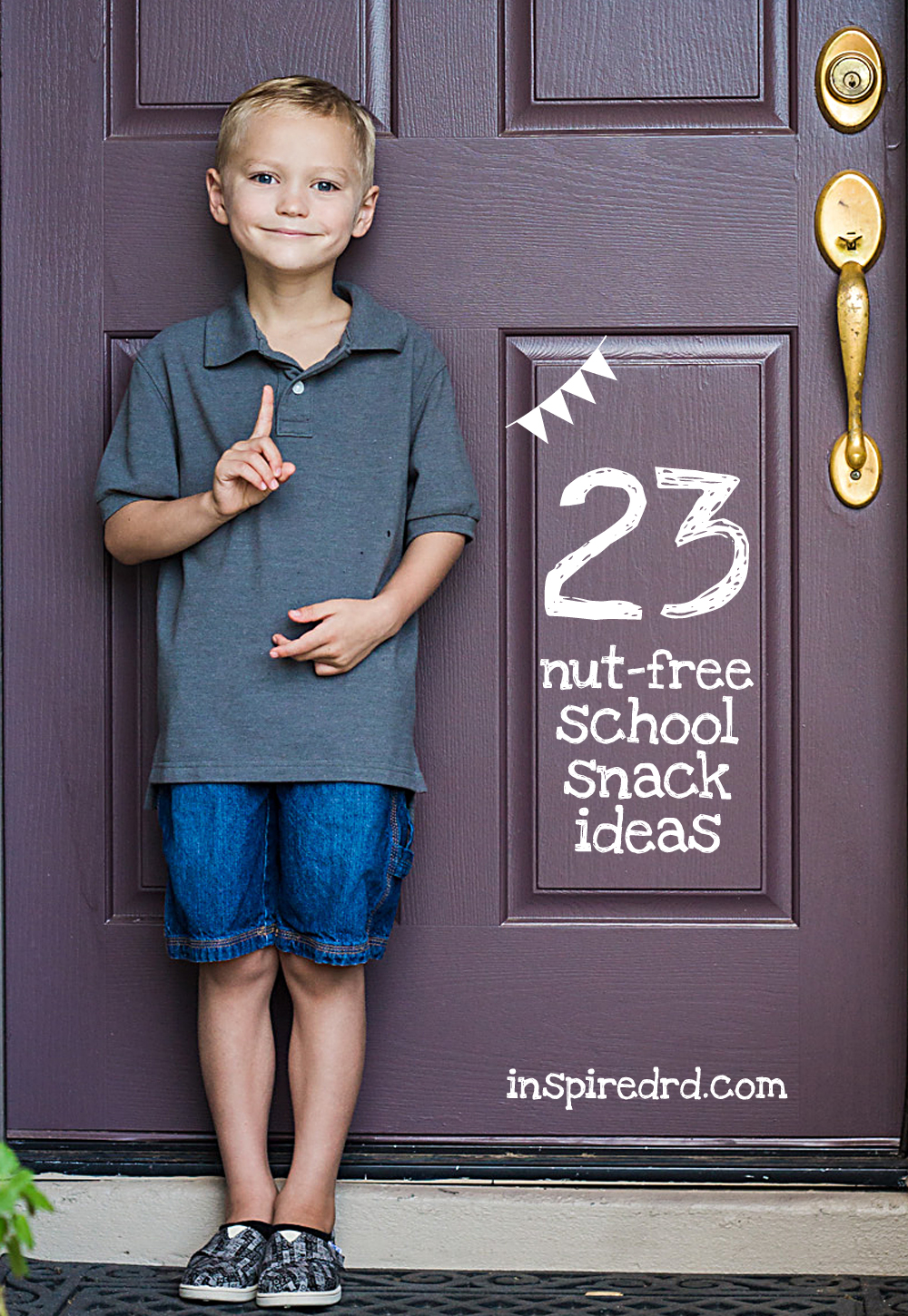 With Joe back in school, I went into full preparation mode a few weeks ago, stocking up on healthy snacks to pack each day.  Because he doesn't have lunch at school (just a short snack time), I want to get something filling in his tummy.  After a Costco run and a visit to Sprouts, we were all set.
But I forgot one important thing: most classrooms are now peanut and tree-nut free, including ours.
Hmm, back to square one.  Other than fruit, I've felt pretty stuck on what to buy so I asked for some help.  Thankfully, Shirley Plant, an expert on delicious allergen-free food, came to the rescue with a list of ideas and a few recipes of her own.
Here are her go-to snack ideas (with my notes in italics):
Homemade Muffins- sweet potato hempseed, banana blueberry, apple sunflower seed.
Cut up Veggies with Hummus or Bean Dips
Tahini and Banana Sandwich
Hard Boiled Eggs
Popcorn
Cheese and Fruit Kabobs
Rice Cakes with Sunflower Butter or Tahini and Apple Butter
Rolled up Deli Meats (I recommend Applegate or Columbus brand deli meat)
Lettuce Wraps with Hummus with a slice of deli meat
Dehydrated Fruit
Flax Crackers
Kale Chips
Homemade Nut Free Granola Bars- made with oats, hempseeds, sunflower seeds, pepitas, dates and apples
Fruit Smoothies -made with coconut milk and hemp protein powder or hempseed taken in a thermos to keep cool
Egg Muffins- eggs, oatmeal, blueberries and cinnamon
Bean Brownies- made with black beans
Yogurt or Kefir and Nut Free Granola- if dairy is an issue try coconut milk yogurt
Pumpkin Seed Cookies
Sweet Potato Corn Wraps
Leftover Gluten Free Pancakes or Waffles
Salsa with Corn Chips
Cheese Curds
Healthy Rice Krispy Squares (make sure to buy the GF cereal if needed)
Three recipes from the list above:
Egg Muffins
Ingredients:
6 eggs
1 ½ tsp vanilla
1 ½ tsp cinnamon
6 Tbsp oatmeal (use certified GF if needed)
6 Tbsp frozen blueberries
In a bowl whisk eggs, cinnamon and vanilla. In a muffin pan, in each muffin hole, put 1 tablespoon oatmeal and 1 tablespoon of blueberries. Pour egg mixture evenly into the 6 muffin holes so to cover the oatmeal and blueberries. Bake 350F for 20 minutes
Bean Brownies
Ingredients:
½ cup butter or oil
6 tbsp pure cocoa
1 can black beans (398ml)
3 eggs
1/3 cup brown sugar or honey
1 tsp baking soda
Puree everything in a food processor until smooth. Pour into a brownie pan and bake 375F for 30-35 minutes.
Granola Bars
Ingredients:
2 cups rolled oats (use certified GF if needed)
5-6 tbsp sunflower seeds
4 tbsp pepitas
1 tbsp hempseeds
¼ tsp sea salt
1 apple grated
Zest of 1 lemon
6 -8 large dates
2 tbsp coconut oil
Hot water ( approx 4 tbsp)
In a food processor combine all ingredients until mixed well. Depending on how juicey your dates are you will need to add a little hot water so the mixture gets goopy and sticky. Let mixture sit for a few minutes so oats soak up liquid. Then spread into an 8×8 pan and bake 350F for 25 minutes.
I'm excited to give the granola bars a try, and who wouldn't like a brownie for a snack?  What about you?  What kind of nut-free snacks or lunches do you pack for your kids?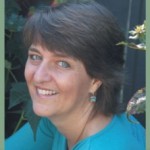 Shirley Plant is the author of Finally… Food I Can Eat, a dietary guide and cookbook for people with food allergies and those looking for healthy, tasty recipes.  She also helps people to menu plan and customize recipes for their dietary needs.
For more tasty, healthy, allergy free recipes visit www.deliciousalternatives.com.
Follow Shirley on Twitter: @sherrecipes
Find her on Facebook: facebook.com/sherrecipes