"Just go gluten-free and you'll be fine!"  That's what my original GI doctor told me over the phone when she diagnosed me with celiac disease.  I found hope in her words, and even celebrated the diagnosis.  Finally, I can have my life back!   Or so I thought.
Now it's two years later.  My blood tests are all normal, my intestines have healed, I should be in that "fine" place by now.
But I'm not.
Oh sure, some days I feel fine.  I even have stretches of a week or two at a time when I feel almost normal.  But I can't seem to get it to stretch farther than that.  Fatigue creeps in, body aches flare up, and my head becomes foggy and painful.
I still don't know if this is the new normal, but through community I'm starting to realize many people with celiac disease and other autoimmune issues feel the same way.  So instead of going back to the doctor and ordering more tests, I am trying to embrace a new truth.  A new reality.
So here are 5 things I'm learning about life with an autoimmune disease.  Feel free to add your own truth to the list.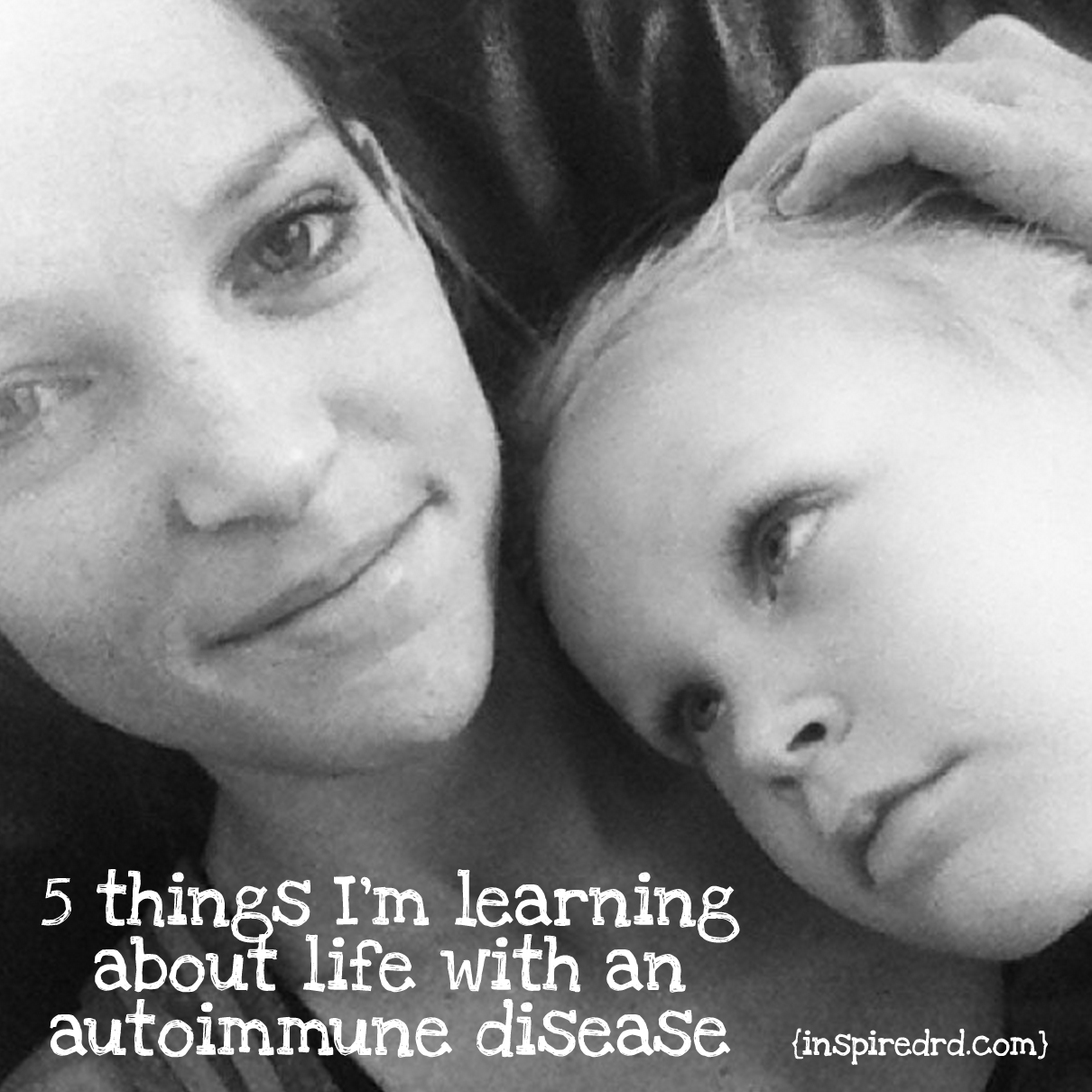 1.  Many days are a race against the clock.  I seem to have tons of energy in the morning, then my brain starts to have trouble in the afternoon.  I'm learning to do the most important things first and not even attempt to do any work after 4 pm.
2.  I'm not alone in this.  Living with an autoimmune disease can feel isolating.  Having an invisible illness is hard to explain.  Thanks to a thriving gluten-free community, I know I am not alone.
3.  I need to stay flexible and keep my expectations loose.  Although I may plan to do an activity, I need to be ok with calling it off if I'm not feeling well.  I also need to be careful not to say "yes" to too many things.  I'm learning to be very picky with my time and energy.
4.  I'm learning to give myself permission to rest.  Resting is so hard for me.  I'm a go-getter and multitasker by nature.  True rest for my mind, body, and soul sometimes feels like torture.  It's a process.
5.  I have strength even when my flesh and heart fail.  My faith is strengthened as I am forced to lean in.  I cannot do this in my own power.
What would you add to the list?  Please share some wisdom!