Two Diastasis Recti Fixes that WON'T work – and What Will!
It's October 1st, which means it's time for Inspired RD contributor Wendy Powell to talk fitness. Today she's teaching us more about diastasis recti. Take it away, Wendy!
First I just want to say Hi and thank you so much to Alysa for asking me to contribute here, I'm excited to get to know you!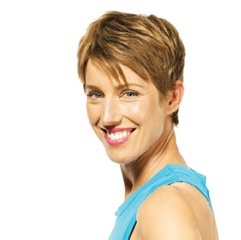 Let's Start with two Diastasis Recti Fixes that WON'T Work
Depending on where you get your postpartum fitness advice, you will hear all sorts of opinions on the best ways to fix diastasis recti (abdominal separation). In my opinion, the least effective solutions are:
a) Focusing on diastasis recti alone and not considering the 'whole body' reasons for the condition, which naturally play a role in its improvement.
b) Solutions that confuse 'strong abs' with optimal core functioning – they jump right to 'strengthening' muscles without healing the foundations first.
With this in mind, I want to bring your attention to two diastasis recti 'fixes' that don't work in isolation. They are:
1. Belly Binding or 'Sucking It In'
Belly binding is thought to help close the diastasis recti gap by wrapping a splint or binder around your torso. And we all know about "sucking it in"… it means just that – forcefully pulling your stomach in to make it appear flatter.
Belly binding may 'hold you in' and provide support to your lower back, but wearing a splint or binder won't strengthen or tighten the muscles. It also misses a few points when it comes to treating abdominal separation.
Firstly, it doesn't encourage the reconnection of your mind to your muscles. You can be wearing a splint, but also not be engaging your TVA muscles properly, which is important if you want your body to do its job by itself.
For me, belly binding is an 'Elastoplast' solution. By helping women to patch up a symptom – the diastasis recti – it fails to take a whole-body approach to sorting out the root problem, intra-abdominal pressure.
The cause of diastasis recti is increased pressure inside the abdominal cavity, which pushes out and down. If you don't address the pressure and reduce it through proper alignment, then you are not solving the real problem.
2. Hardcore Ab Exercises
Crunches, sit-ups, oblique twists… surprisingly, many of these hardcore ab exercises still pop up in postpartum core workouts. The emphasis is on getting rid of the mummy tummy, yet the approach does exactly the opposite.
Any exercise that jackknifes the body increases intra-abdominal pressure. If your midline is not strong enough to start with, these exercises can hinder or reverse the healing of diastasis recti.
You'll know if the exercise is 'wrong' when your stomach forms a dome as you attempt it. Basically, your innards are playing peek-a-boo through the weakened midline (nice!). If that's you, your diastasis is not going to improve, and your belly is not going to get flat while you continue to do this type of exercise. So please stop!
Now the question is: what WILL help? That's what I'm here for!
What works for healing diastasis recti?
To reduce a diastasis gap, first you need to stop obsessing about 'the gap'. I know, it sounds like an odd start, but bear with me.
Learning to like, and 'connect with', your mid-section is going to be far more effective than focusing on the gap alone. You need to engage and work your whole core, including your transverse, pelvic floor and oblique abdominal muscles.
You need to re-establish a physiological connection, rather than using a binder or splint and expecting your body to just understand what you want it to do.
There is so much more to repairing your core than splinting, sucking in and even closing the gap. Restoring our core after having babies is a team effort between our minds and whole bodies. It involves focused exercises that tone and strengthen all the core muscles, and it requires attention to your whole body alignment to reduce intra-abdominal pressure. Only then will you reduce the gap. And only then will your whole core, including your pelvic floor, function as it should.
The most important first step towards fixing diastasis recti is this: align your body better. By aligning better, you reduce the pressure inside. And only by reducing the pressure, will you reduce the gap.
So start here:
Stop 'tucking your tailbone' underneath you or clenching your butt. Every time you tuck, you ensure that your glutes switch off (cue flat butt with no tone), and your deep core muscles and pelvic floor can't function properly.
Stand with your butt out + proud! Don't overarch, but allow for the natural curve of your spine without any tucking.
Don't suck it in! All you're doing is displacing mass (think about a tube of toothpaste squeezed in the middle with the lid on…).
Instead, to find and tone your deep abdominal muscles, draw your belly button back very gently as you exhale. Try to lift your pelvic floor at the same time. Your shoulders, chest or pelvis shouldn't move!
Start by practicing these subtle shifts!
In my next post, I'll give you my top 5 exercises for improving diastasis recti through better alignment and gentle core strengthening and toning.
UK-based Mom of two, Wendy Powell is founder of the internationally recognized and sought after MuTu® System program. She has accrued over 12 years experience, proven record and study in the pre and postpartum fitness industry. Connect with Wendy by signing up to receive information on the MuTu System website, on Facebook, Twitter + Pinterest.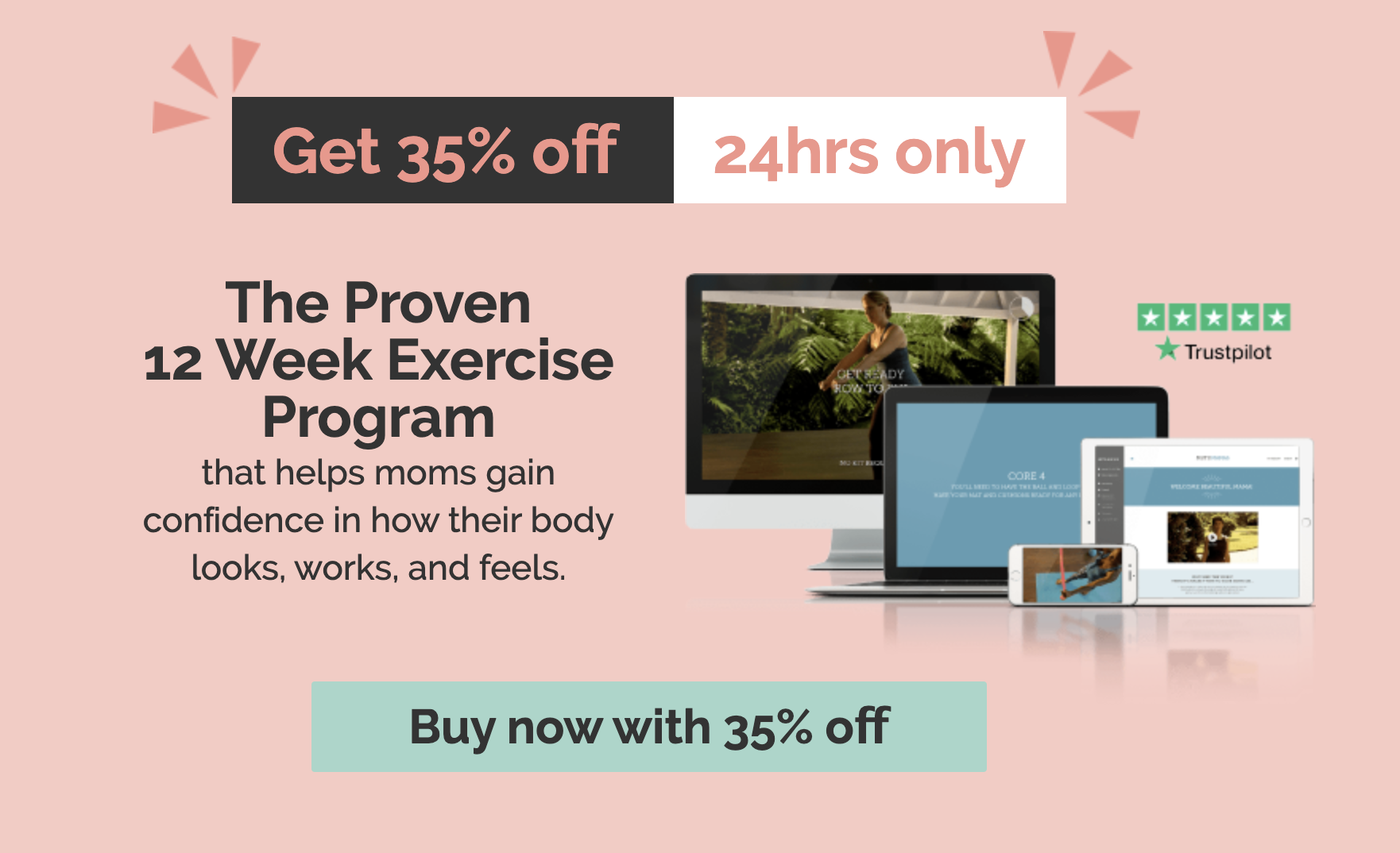 For more information on the MuTu System, click here.
As always, InspiredRD readers get 15% off any MuTu System with the code "INSPIRED15″.
Save
Save