This week I read a post about food.  It was meant to be funny, and it was, but the comments left me scratching my head.  Basically a whole lot of "ain't nobody got time for that" sentiments regarding thoughtfulness of food purchases.  And I started wondering…
About the difference between true ignorance and intentional ignorance.
About the difference between genuinely not knowing and sticking fingers in ears and saying, "la la la la la la don't tell me I don't want to know."
About how to have an honest conversation about our responses to hard things without judging each other.
And really, I have no idea even how to bring it up without offending someone.  But I don't know how to not talk about it either.
So while my crockpot brain simmers, I would love it if you would read this important post by Tsh of Simple Mom (click on the link or the photo below).  Just to get one of the issues out there.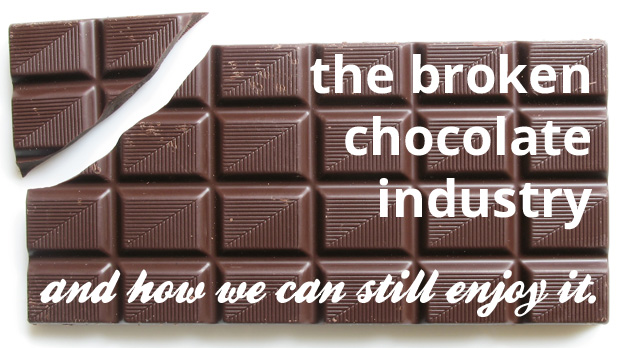 Read it and then come back next week and we'll chat some more.  I want to hear where you fall on the scale of "I had no idea" to "La la la don't tell me."  To be honest I waffle between the two depending on the subject.
What do you think, can we have honest conversations about injustice, food politics, chicken and chocolate?