I'm what you might call a horrible journaler. First of all, I never stick with it. I have stacks of half-finished journals around the house. And when I start a new journal, I freak out about the first page. Usually I skip to the second page to begin because what if I mess up on the very first beautifully clean page?
I know.
But as bad as I am at journaling for myself, I have found a sweet spot for journaling for my kids. When I write in journals for them, it doesn't matter if I write every day, or even every month. It's not like a baby book where you have to keep up with every detail as it happens (I was horrible at those too).
There is more freedom here, and I like that.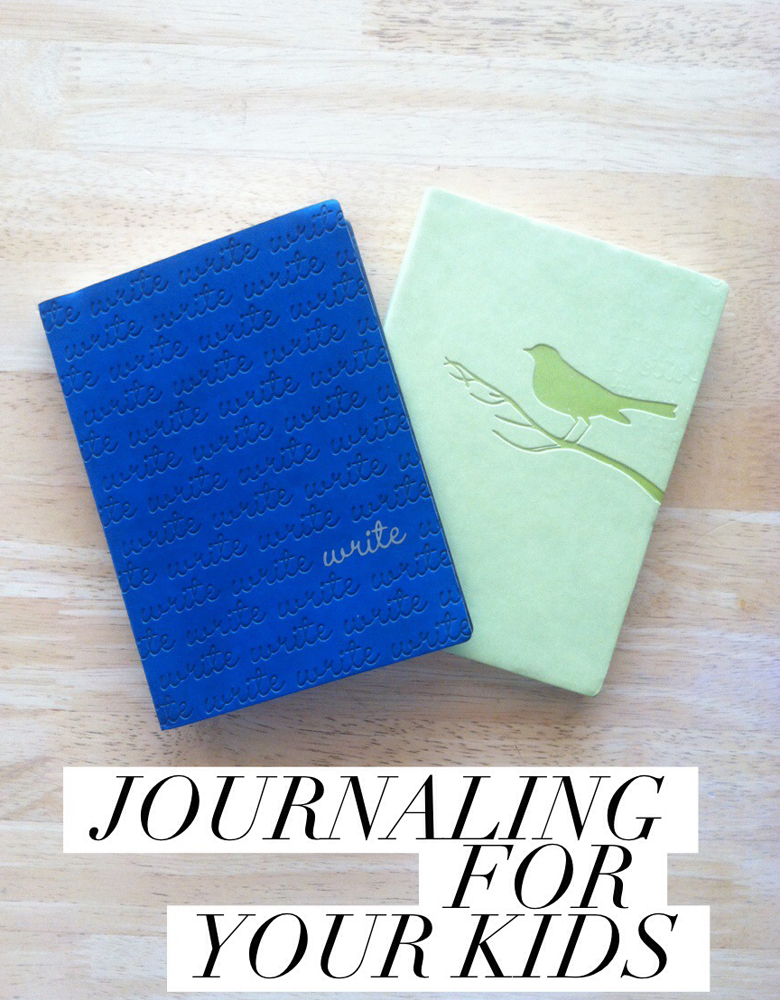 I have two different types of journals for the kids.  First, I picked out a separate journal for each of them where I write them short letters. Here's an example:
Dear Joe, Tonight you and I cooked dinner together while Leila was at soccer practice. You seasoned the chicken, prepared the broccoli, and stirred the quinoa. We had more fun together than we've had in a long time. Let's do it again soon, ok?
I don't write them all the time, but if something comes to me, I can jot it down quickly and preserve a memory. I like to think the kids will treasure these when they are my age. I definitely would.
The second type of journal I am working on is a legacy journal. One where I write memories of my life: How I met their dad, how awful our fashion sense was in elementary school (doubled-up scrunchy socks, anyone?), things like that.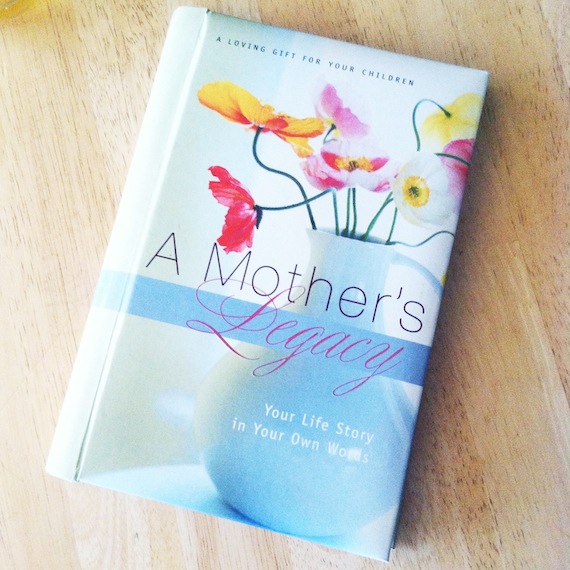 The best part of this journal is that each page has a writing prompt. Things like, "Describe your childhood bedroom. What was the view from your window?" and "What scent or sound immediately takes you back to childhood?"
If I had to come up with these things on my own, I would feel overwhelmed. Instead I answer questions that jog my memory. I can do it a little bit at a time.
Summer is a perfect time to start  journaling for your kids. Head to amazon or your local bookstore to grab a few of your own. If a horrible journaler like me can do it, so can you.