This week I bought the GIANT bag of carrots at Costco and brought them home only to remember that we didn't bring our BlendTec to Montana. Hmm, what to do with all the carrots?
Then I remembered making garlicky pickled carrots a few years ago and instantly had a craving for them.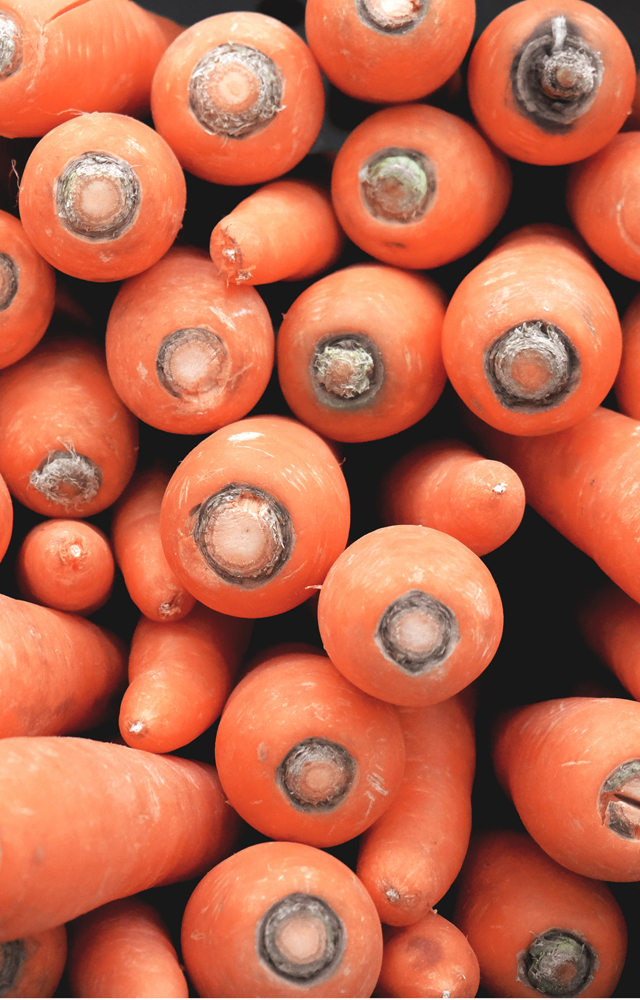 I whipped these up in about 10 minutes, stuck them in the refrigerator, and came back 24 hours later to crispy deliciousness.
The kids love them too! We are almost through the jar already, so I'll be making more this afternoon.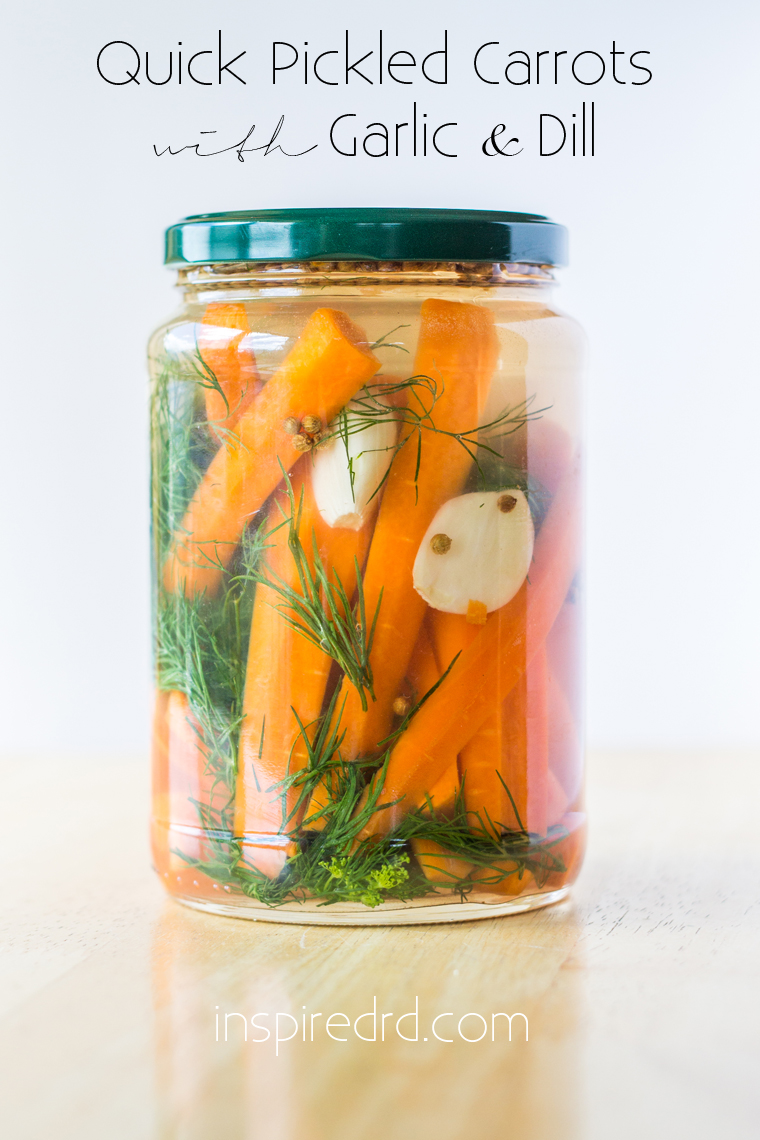 This recipe works with any veggie (cucumbers, green beans, bell peppers, asparagus), and you don't need any fancy equipment. Give it a try!

Quick Pickled Carrots with Garlic and Dill
This quick pickle recipe will work with any veggie you have on hand! I love making quick pickles with cucumbers, carrots, or asparagus.
Ingredients
4 large carrots, peeled and sliced lengthwise to fit in jar
1.5 tablespoons Celtic sea salt
1 tablespoon organic sugar
¾ cups distilled white vinegar (5 percent acidity)
1 tablespoons coriander seeds
3 large garlic cloves, halved
8 dill sprigs
Instructions
Pack carrots, dill and garlic into 1 clean 1-quart glass jar (I re-used a pickle jar from the store). In another jar, combine the salt, sugar, vinegar, and coriander. Shake until the salt and sugar dissolve. Add water and pour the brine over the vegetables. Add extra water if needed to keep the vegetables submerged. Close the jar and refrigerate overnight or for up to 1 month.
Save