The last time you filled a prescription at the pharmacy, you probably filled your prescription, picked up your medication, received instructions from the pharmacist, and put the pill in your mouth all in the same day. That's what I used to do too.
Then came celiac disease.
Now from the time my doctor prescribes my medication to the time I can actually take the medication is a minimum of three days. Sometimes longer. And sometimes I can't even take it in the end anyways because it "may contain gluten."
See, there is no labeling law in effect to force drug manufacturers to label inactive ingredients. And there is no testing of the final product to ensure a gluten-free medication. You can't just turn the pill bottle around and search for the words "gluten-free" or even "manufactured in a facility with wheat."
The pharmacist doesn't even have that information. They (or you) have to call the specific drug manufacturer which usually involves leaving messages and waiting a few days to hear back from a representative who will tell you whether the starch they use could be derived from wheat or not.
Meanwhile, you are left suffering from the ailment the doctor prescribed medicine for in the first place.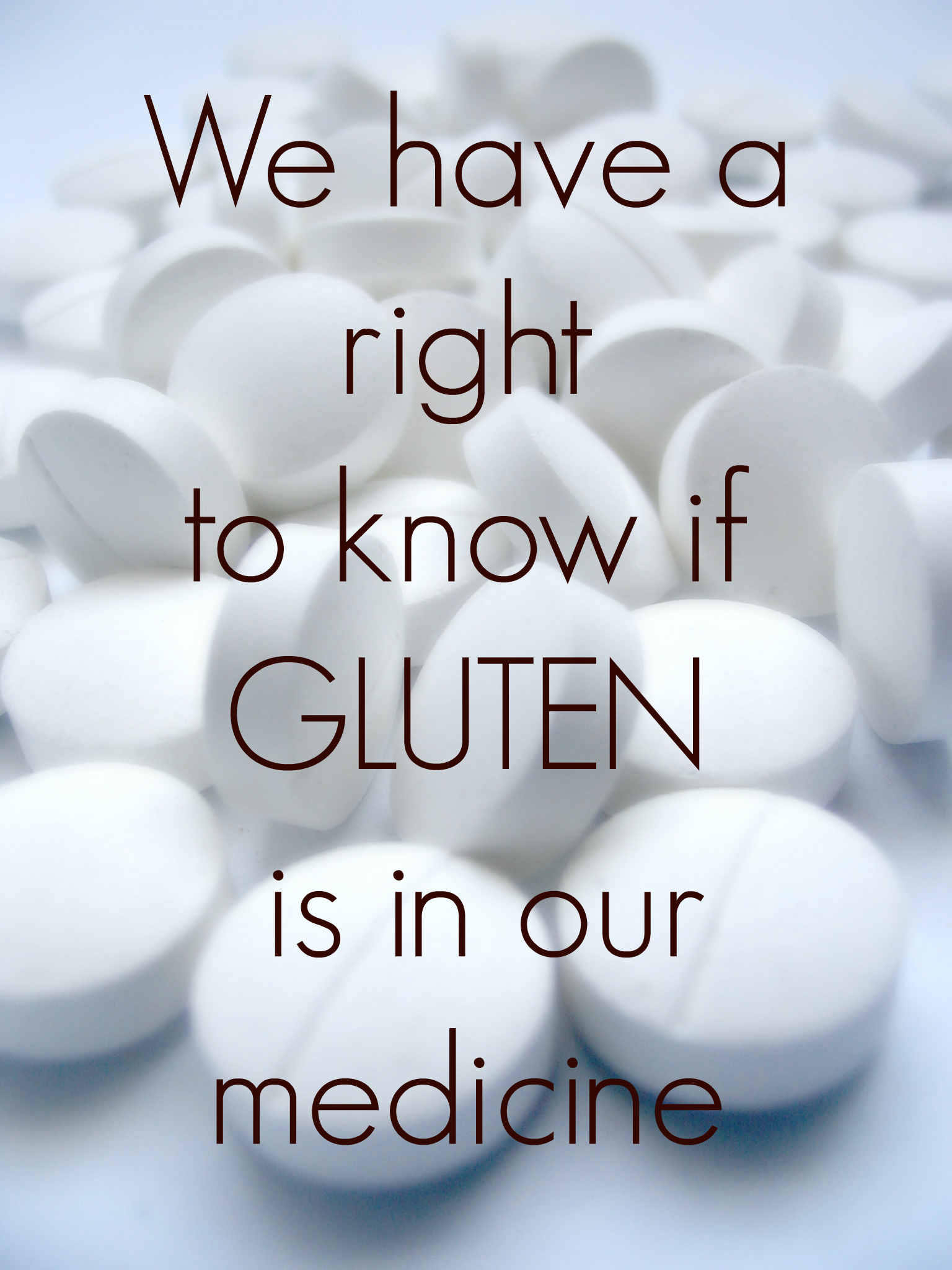 This happened to me recently when I was in debilitating pain. Here's what happened:
Day 1: Doctor prescribes a pill to help with the source of my pain. I go to the pharmacy to pick up the prescription and ask the pharmacist to call the manufacturer to check on the gluten-free status of the medication. She agrees to look into it for me, but acts like I shouldn't be worried about such things.
Day 2: I call the pharmacy to see if they have heard back from the manufacturer. They haven't. I am doubled over in pain and just want to start taking the pills. They have to be ok, right? I hold off.
Day 3: I call the pharmacy again, and the pharmacist tells me she hasn't heard back from the one message she left the company. I wonder why she hasn't called again, then remember she didn't seem too worried about it in the first place. She offers to give me the number to call. Maybe I'll have more luck. I call and leave a message.
Day 4: The manufacturer calls me back and explains the starches in the medication have a 50% chance of being derived from wheat. They don't test the final product for gluten, so they can't guarantee a gluten-free product. I'm glad I didn't start the pill. But frustrated that it took so long to find out the gluten status of a medication. Also, I'm still in pain and tired of taking heavy pain meds.
So the moral of my story:
-Always push for the information you need. Doctors and pharmacists will shrug you off with an "I'm sure it's fine" attitude. You don't have to take that. This is your health. Own it. You have the right to know what's in your medication.
-If you can, find a pharmacist who understands that you need gluten-free medication and is willing to call the manufacturer right away when you have a prescription to fill.
-Stay tuned to learn how to join me in fighting for the right to know what is in our medication. There is currently legislation in the works, and I will be updating this post with how you can alert your representatives in support of a labeling law.
Because we have a right to know.
_____________
Important Update
_____________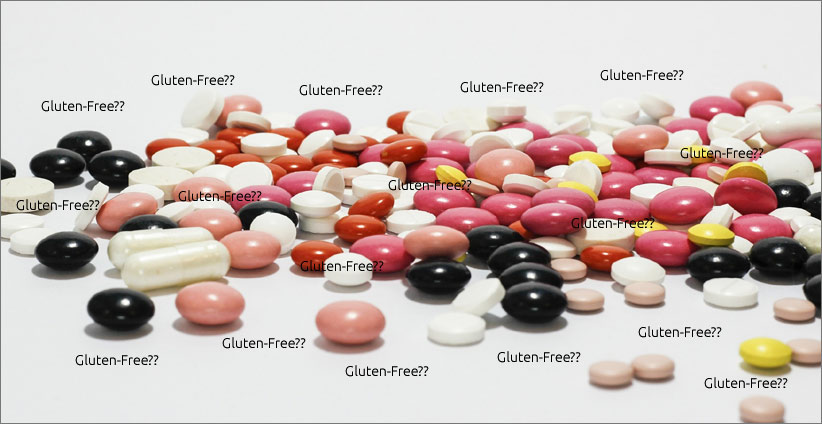 Support the Gluten in Medicine Disclosure Act – This is happening NOW and needs as many voices as possible! Click here to find out how to contact your representative. It is quick and easy and so important. Thanks for your support!