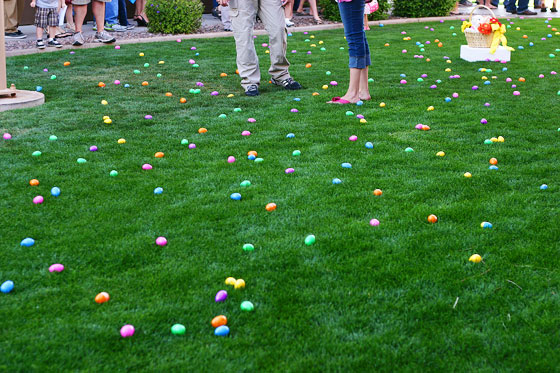 I hope you had a great weekend!  Our Easter celebration started on Saturday afternoon when we headed to church.  After the 4:30 service, there was a massive egg hunt.  They split the age groups into 4 and under and 5 and up.  Leila was ready to go, bag in hand, eyes on the prize…and then they said, "Go!"  She took two steps and froze in the middle of the commotion.  I went to encourage her to find some eggs and realized she was bawling.  Poor thing was completely overwhelmed.  Thankfully some of the older kids shared their loot and she came home with some eggs.  Joe on the other hand had no problem in the older age group and had a blast.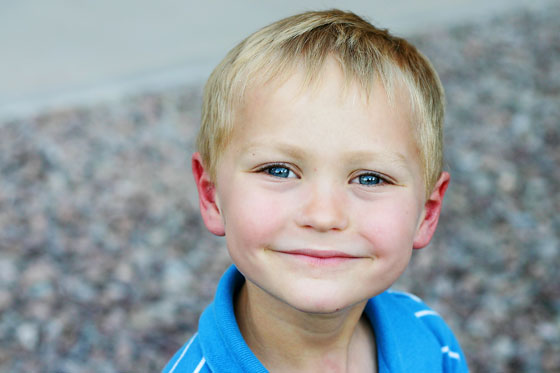 We continued the Easter celebration on Sunday with an egg hunt at home (Leila liked that one much better).  In the afternoon, we headed over to Grandma and Grandpa's for croquet and a delicious Easter dinner of grass-fed lamb and beef, roasted beets from Agritopia, quinoa pilaf and gluten-free strawberry pie.  Overall it was a great weekend until 1:30 am when the kids decided to wake up.  They didn't go back to sleep until 4:30!  Not the best way to start a new week, but hopefully tonight will be better.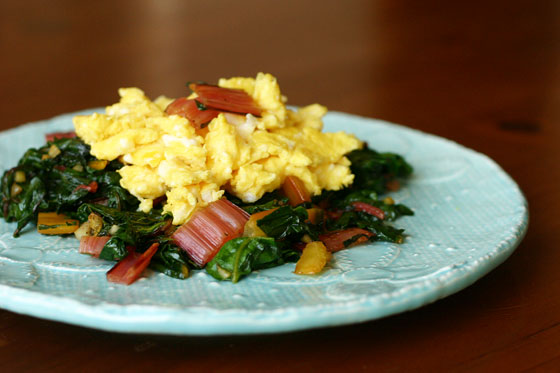 In case you're not tired of eggs yet, I wanted to share a simple recipe that I made last week with some local and very fresh ingredients.  We have a small market close to Joe's school that has a couple sheep and a bunch of chickens.  We head over there once a week to say hi to the animals and to see what the local farmers have brought over.  This month, they have had a giant bunch of rainbow swiss chard growing out front.  They don't sell it, but they let me pick as much as I want every time we stop by.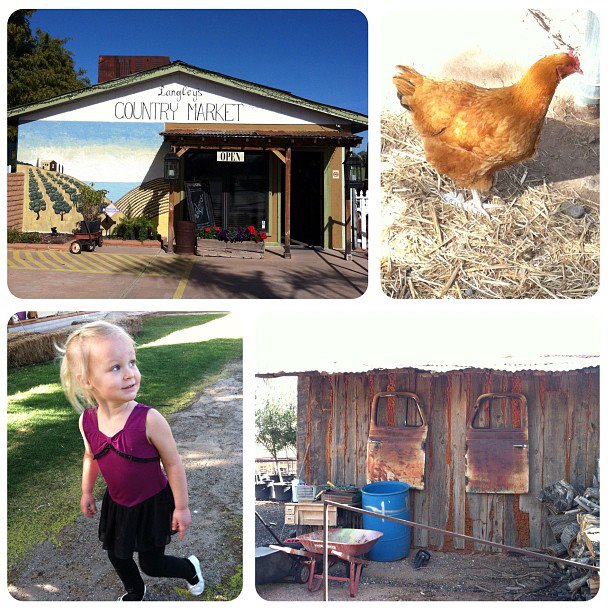 Last week I picked a few stems of each color and bought a dozen eggs that had been laid that morning (that's about as fresh as you can get!).  After sauteing the chard, I topped it with scrambled eggs.  Not only was the dish amazingly tasty, but I couldn't stop geeking out about how fresh the ingredients were.  Yep, I'm a giant food nerd.  You can find the ingredients for this dish at any store, but I hope you will try to find them locally if possible!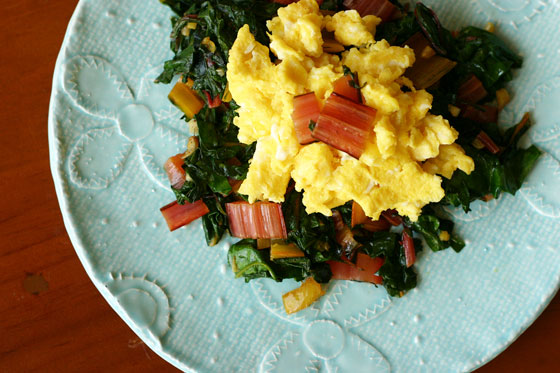 Fresh eggs over swiss chard
Ingredients
1

tsp.

virgin coconut oil

4

stems rainbow swiss chard

1/2

tsp.

freshly grated nutmeg

2

eggs

lightly beaten

salt & pepper to taste
Instructions
Wash chard and separate leaves from stems.

Chop stems into 1/2" pieces, roughly chop leaves.

Heat coconut oil over medium heat.

Add stems to pan first, sauteing for 3 minutes.

Add leaves and stir. Cook for 4-5 minutes, until leaves become soft and bright green.

Grate nutmeg over swiss chard, stir then remove from heat. Transfer chard to a plate.

Place pan back over heat and add eggs. Cook, stirring until eggs are almost fully cooked. Remove from heat, add salt & pepper. Serve over swiss chard.