A few years ago I started making a conscious effort towards making more ethical fashion choices. I started by cleaning out my closet and designing my first capsule wardrobe. I've gotten a little off track lately, and I currently have WAY too much in my closet, so I asked Erin from Minimalist RD to help me (and you) get back into better sustainable shopping habits. Take it away, Erin!
*****
Things I love: nature, food, traveling and budgets.
Things I don't love: clutter, shopping, sad animals and spending money.
You're probably wondering how in the world someone that hates shopping and spending money can be so into fashion? Not just fashion-sustainable fashion. Classic fashion that won't break the bank, and also ensures it's garment factories provide safe working conditions and ethical pay for employees, all while preserving our natural resources.
Unfortunately, the fast fashion industry is the second largest source of environmental pollution behind the oil and gas industry. Check out the documentary The True Cost for more insight on the industry's issues.
If you love the planet, care about people and want to make a difference; start with these five tips to become a more sustainable shopper!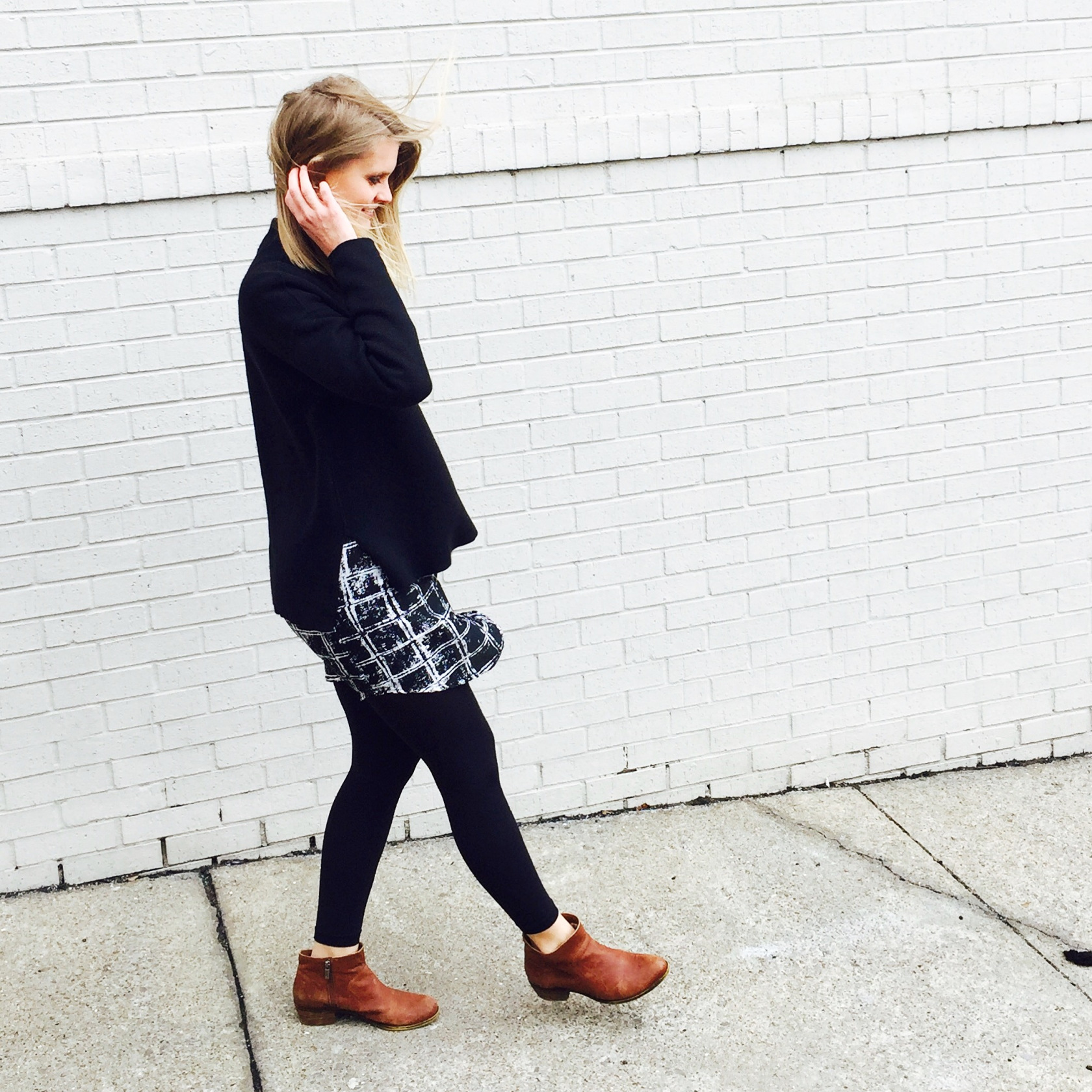 1. Take a regular closet inventory and buy less. Before deciding on a new purchase, check your closet for an item you may have forgotten about and get a bit creative. Oftentimes without realization, we gravitate toward purchasing similar looking items. I'm hoping to make it through my second holiday season without buying any new party wardrobe items. It CAN be done!
2. Donate or sell items not worn for 6 months or more. A less cluttered closet = less morning decision fatigue. Make a few extra dollars in the decluttering process by using easy selling apps like Poshmark or Thredup. (Note from Alysa – Tradesy is another good one!)
3. Choose secondhand first. Thrifting and shopping secondhand is THE most affordable way to implement sustainable fashion practices. I LOVE thrifting because I often find high quality garments for a fraction of the cost AND it keeps garments out of landfills. My favorite find to date has been a Marc Jacobs trench coat I picked up for $7.50! See my top thrifting tips below:
Plan your attack. Knowing what item and color you need will save time and aimless wandering around the store.
Look for quality, ecofriendly fabrics: linen, 100% cotton, merino wool and 100% silk are my timeless favorites.
Shop for pieces Made in the USA. Thrifted USA made items are typically either vintage classics or boast high retail prices if they're still being produced. It's a WIN-WIN situation.
Apps like the previously mentioned Poshmark and ThredUp are easy ways to shop from the sofa in your PJs if thrift stores aren't your scene.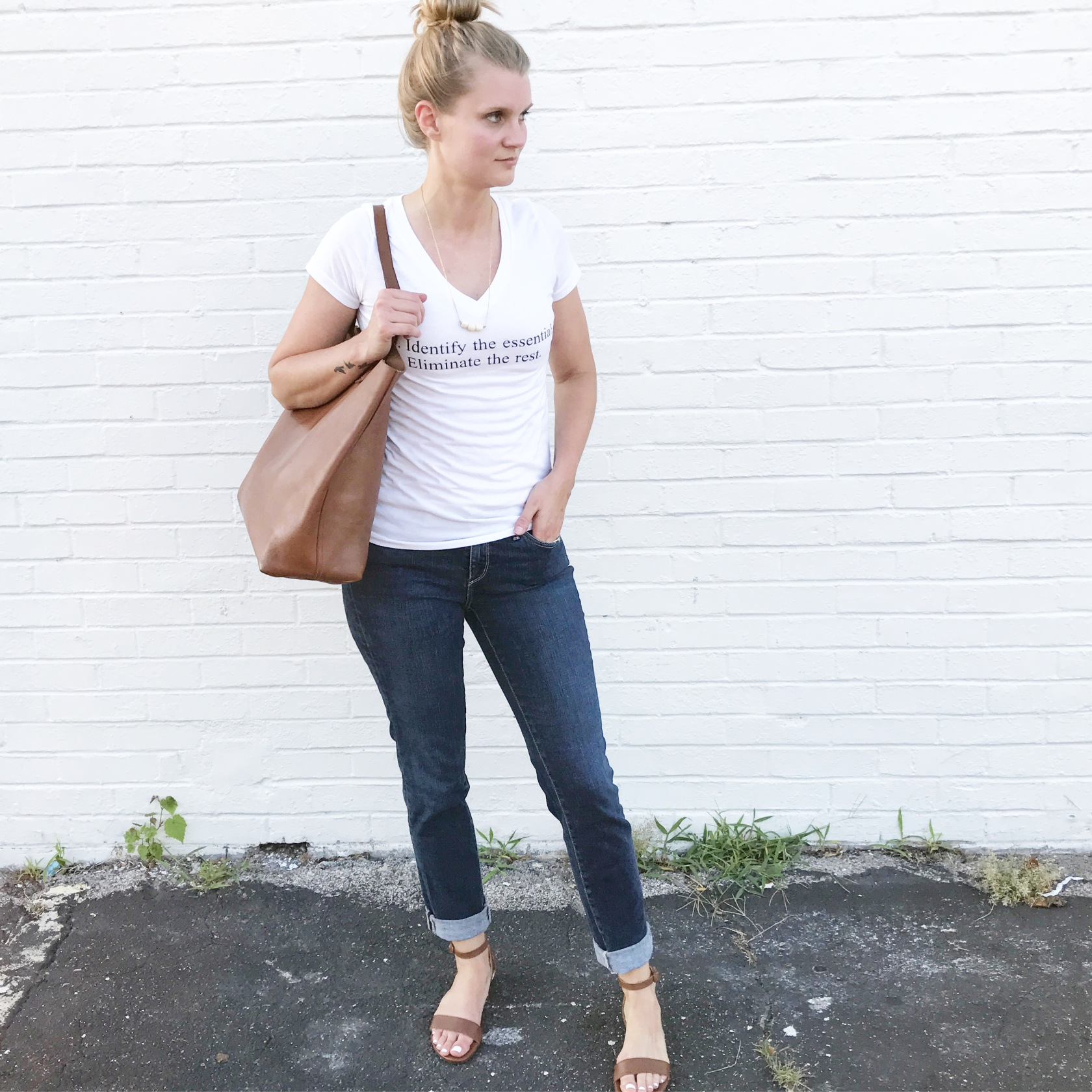 4. Invest in sustainable brands. Now that you've saved money by following the above tips, put your purchasing power toward more sustainable, transparent brands if buying new. Everlane, Brass Clothing, Nisolo and Elizabeth Suzann are a few of my favorites. I may pay more, but I feel good knowing the employees are paid fair wages and less environmental waste is produced.
5. Repair not replace. With a smaller, more sustainable closet, garment care is important. To extend the garment life and make the most of your thrifted finds and investments, follow the care instructions on the clothing tags. (Simple, yet oh so important!) Keep a needle and thread handy for basic wear and tear or find a local tailor or seamstress for more complicated repairs.
Lastly, living more sustainably is a process that does not occur overnight. Much like hitting a health goal or paying off debt, any small step helps!
Erin Hendrickson is a health and wellness focused Registered Dietitian Nutritionist in the Nashville, Tennessee area. She works with major health care companies and corporations in the middle TN area to engage and inspire communities to live healthier, greener and more sustainable lifestyles. Her creative space is MinimalistRD.com, where she promotes sustainable living and responsible consumerism through minimalism, capsule wardrobes and zero waste tips!