Last summer, Leila and I did an at-home workout program together. We had a blast encouraging each other and giggling over our lack of flexibility. At the end of the program, we were stronger and bonded together in a new way.
When COVID shut the world down this spring, and we were literally stuck at home, I started doing Peloton workouts every day.
(We don't have a Peloton bike, we use this Sunny bike plus the Wahoo Cadence
Sensor to mimic a genuine Peloton experience. I'll go into more detail about that in a separate post.)
I was doing a lot of cycling, plus a few walks, runs, and strength training workouts. After finding my favorite instructors (Robin, Ally, Jess S., and Matt) I found myself having a blast every day and feeling the mental health boost I needed during an anxiety-producing pandemic.
One day, Leila asked if we could exercise together like last summer and I of course said a big YES, immediately pulled up the program we used before, and pushed play.
As we got into the workout, I found myself making faces and having to correct the messaging coming from the instructor. "Don't worry Leila, six-pack abs are not our goal." "I love my body, don't you love your body too?"
Everything in this program was focused on looks, and my stomach was in knots.
I've done this program a few times before, but this time, after hearing nothing but body-positive and healthy messaging from my Peloton instructors, I had to turn it off.
With my 11-year-old impressionable daughter by my side, I realized this kind of program is no longer a viable option for us.
I want her to exercise for healthy reasons – to get stronger for softball, to feel better mentally and emotionally, to challenge herself and be proud of working hard. And at the end of the day, I want her to look in the mirror and feel good about the body that has, no matter what it looks like.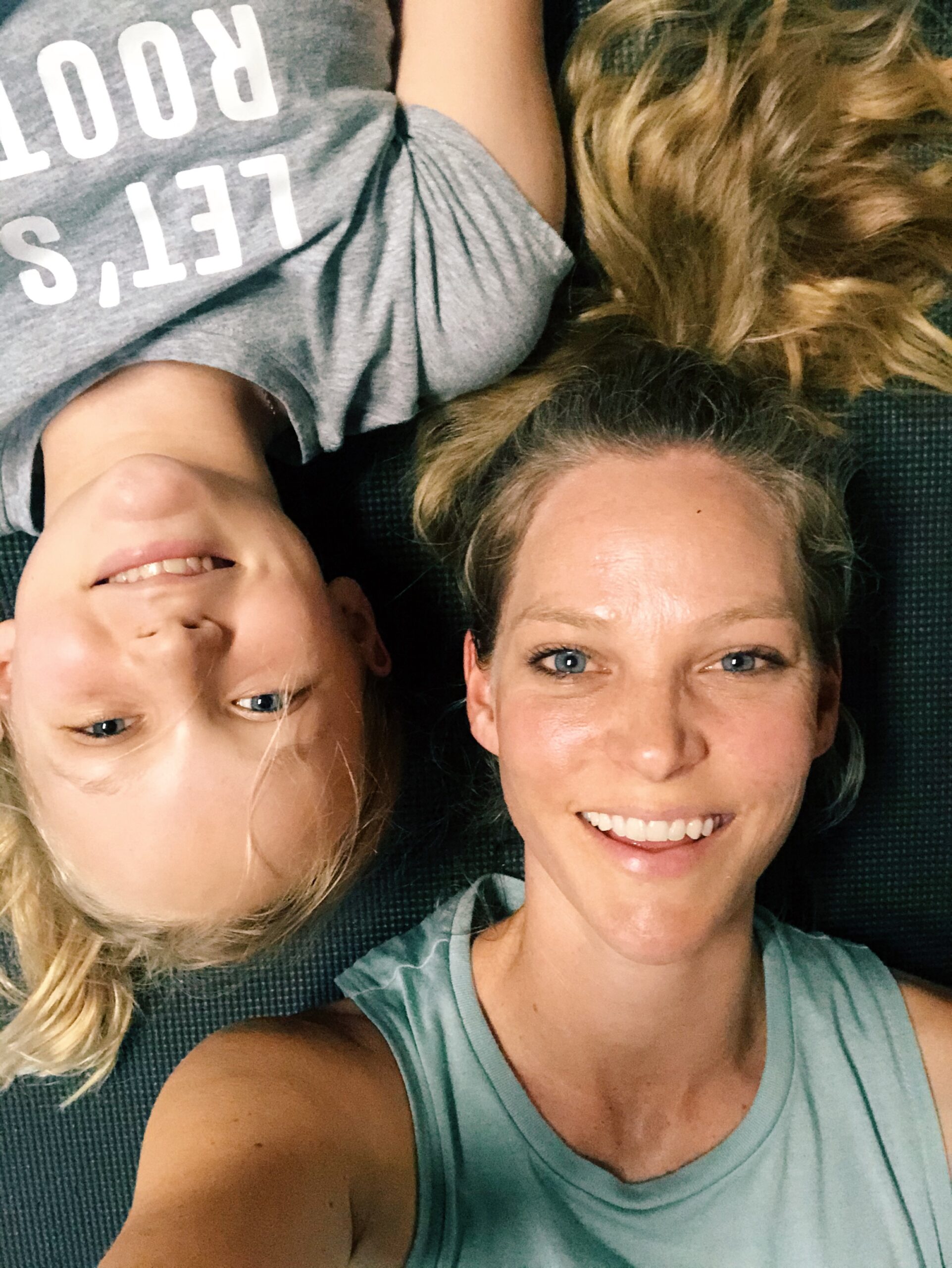 So she has started doing Peloton workouts with me. She loves doing Ally Love's cycling classes, especially her "Sundays with Love" rides. She and Joe partner up sometimes and do a strength class in our garage. We do fun walks together around the neighborhood.
It's been great, and I don't have to correct the messaging because it's all affirming, positive, and challenging her to do her best.
This isn't an ad for Peloton (I wish! Ha.) but a reminder to be careful about who and what you allow to speak into your life.
Is your fitness instructor teaching you about why you do the exercises you do? Is it to get stronger for a specific activity, or to look better at the beach? Are you being challenged in a way that makes you feel better about yourself, or are you constantly feeling less than because you don't quite measure up?
There's nothing wrong with wanting to look better in a bathing suit, but when that is your only focus, you miss out on the absolute joy exercise can bring.
Today, on my 41st birthday, my hope for my daughter, and for all of you, is that you would surround yourself with voices that challenge and empower, that you would give yourself grace in all things, and if you're able to exercise, you would have fun and feel happy when you're done.